As we have known since last week, Fortnite: Battle Royale is preparing for its imminent Season 7, which will officially begin on next Tuesday, June 8 2021. Among the surprises that Epic Games planned to introduce into the game were the leaks about the arrival of aliens on the island, which it has already started to happen from today even though we are still in the Season 6: Instincts. If you want to know how do these UFOs appear and what happens with them, we will tell you below.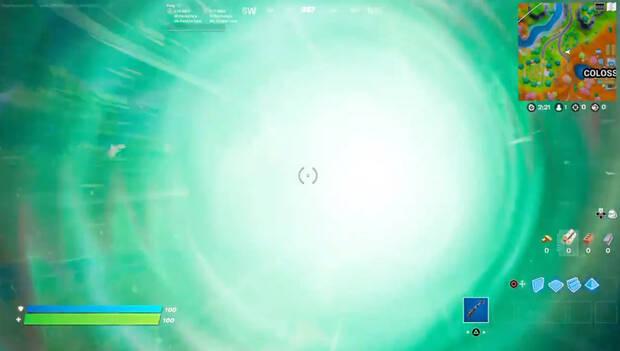 So are the Fortnite UFOs that are already available
The dataminers found last week in the internal code of Fortnite indications that they anticipated the arrival of aliens to the island of the Battle Royale, however, Epic Games had not given any official information that confirmed this. Now, however, the company appears to have started unleashing UFOs all over the map without warning and by surprise. We know that this is so thanks to the report of several dataminers in the community who have been able record and capture the moment precise where they meet the aliengenes.
Then we leave you with a video shared by ChinaBR on Twitter where you can see how a character is abducted by one of these mysterious UFOs. The moment is not wasted:
UFOs have been added to the game 1 hour ago! This is what it looks like to get abducted!

(via @HyperDiamond123 & @VastBlastt) pic.twitter.com/gY9k5qXyUJ– China (@ShiinaBR) June 2, 2021
As can be seen in the recording it seems that these aliens are behave exactly as leaked In the past week. That is, they appear flying through the sky with their ship as if it were a typical floating saucer, then a huge beam of light descends towards us and after a few seconds we are absorbed to the sky. After a color fade (as if we were traveling through a wormhole) our character appears teleported at some other random point on the island.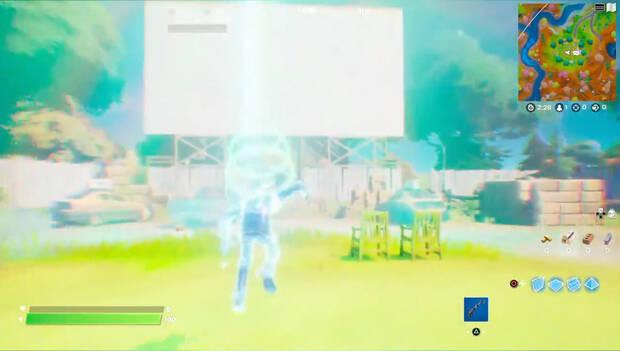 In addition, dataminers have been able to discover more details about the characteristics and behavior of these UFOs.
It is known that they begin to appear in the final moments of the current Season 6 and that not available in competitive modes of the Battle Royale (that is, they can be found in private games, for example).
On the other hand, when you are abducted by one of them your life and your shield are set to 100 automatically.
Apparently they can abduct a maximum of 20 players, including several at once, although they select them before abducting them.
According to other data, there may be a total of 5 UFOs at the same time in a game, although at the beginning of these only one comes out at most.
More UFOs appear with each circle of the storm, approximately 15 seconds into each circle and with different probabilities depending on how closed the circle is and how far the storm has advanced (that is, towards the end of the game its presence is much more likely).
UFO abductions can occur from what is known in anywhere on the island, although it seems that there are more abductions in the Compromised Reels area. At the moment these aliens are a mystery and Epic Games seems that it may be reserving more surprises. There will be stay very attentive to the game in the next few days, before the launch of Season 7 arrives.
Fortnite is a Battle Royale that is free for PC, PS4, Xbox One, Nintendo Switch and devices Android e iOS, you can read our analysis and visit our complete guide to know the best tips and tricks and complete all missions.