We recently informed you that Fortnite: Battle Royale, hand in hand with Epic Games, has announced a new very special collaboration with the DC Cmics house, and it is that both the video game company and the comics company have presented the limited edition series Batman / Fortnite: Zero Point composed of six issues that will begin to be published this next April 20th 2021. One of the novelties of the premiere of this collection is the arrival at the game of the new special skin of Harley Quinn rebirth, which can be achieved in a certain way. Below we explain all the details.
Take a look at the series of @DCComics from Batman / Fortnite: Zero Point:

→ Release 20/4
→ Bonus redeemable code for the rebirth Harley Quinn costume
→ Available digitally at DC UNIVERSE INFINITE (US only) or in stores

🔗: https://t.co/EYjlhXD2vZ Fortnite_ES (@Fortnite_ES) April 14, 2021
How to get the Harley Quinn rebirth skin from the Batman / Fortnite comic: Zero Point
Batman, from DC Comics, has landed in Fortnite! Our hero tries to recall his past while fleeing an infinite loop of fighting and chaos, and comes face to face with enemies such as Renegade Assailant, Fish Stick or Bandit, among others.
The new Harley Quinn rebirth costume will be one of the new skins that will arrive in Fortnite thanks to the awards promotion from the Batman / Fortnite comics: Ground Zero. Basically, this Harley Quinn rebirth skin will be able to get free in-game by redeeming a promo code. That is, each of the physical specimens of Batman / Fortnite: Zero Point will include inside a redeemable code to obtain cosmetics in exchange in our Fortnite account (and if you live in the US, the same will happen with digital copies for subscribers of DC UNIVERSE INFINITE).
Specific, the first number from the Batman / Fortnite: Zero Point series include a code to redeem Harley Quinn rebirth and Fortnite.
This first issue will be released on next April 20 of 2021 in the United States, Germany, Italy, Mexico, Brazil, Spain and the Czech Republic.
Epic has reported that there will also be a limited run of physical edition comics in more countries in Asia, the Middle East, Africa, Europe, South America and Latin America (check their availability at your local comic shop).
There are plans to publish the full series of comics in Japan, Korea and France in the fall of 2021.
The user of YouTube Dr Cacahuette has already uploaded a vdeo gameplay filtrado with the Harley Quinn rebirth skin and looks like this in motion:
How to redeem the Batman / Fortnite: Zero Point skin codes?
In order to redeem comic code rewards you just have to follow these simple steps:
Visit fortnite.com/redeem.
Select your platform preferred or, if you already have an Epic Games account, your iniciad voice (Make sure you are logged into the correct Epic Games account).
Enter the code from the comic or copy and paste it into the "Enter access code" text field.
Select "REDEEM".
Check that the item you are going to exchange is correct and select "ACTIVATE".
Launch the game with the same Epic account. When loading the game from Battle Royale mode you will receive a gift box with cosmetics unlocked.
Notice: Codes expire on May 1, 2025.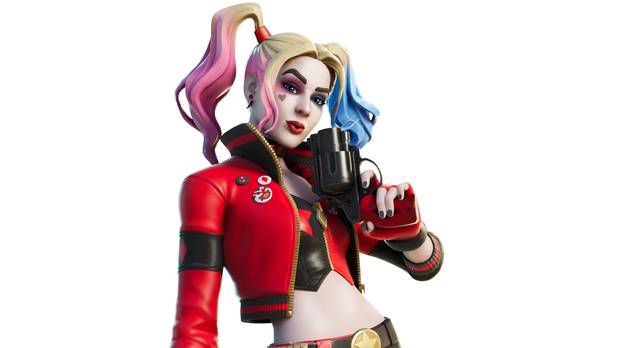 Alternative method to get Harley Quinn rebirth
On the other hand, it must be clarified that if you don't live in a country where Batman / Fortnite: Zero Point comics are going to be published or if, on the contrary, you do not plan to buy any copy of the series, you can still get Harley Quinn rebirth by another method. All Fortnite cosmetic items included in the Batman / Fortnite Comics: Ground Zero will also go on sale in the object shop del Battle Royale.
The Harley Quinn rebirth costume will be available to buy for turkeys in summer, from June 2021. However, the rest of the costumes will arrive in the Item Shop at the same time as their respective comic book series issues are released. It is worth mentioning that these costumes and their objects are only static and do not provide any playable advantage in Fortnite game modes.
Fortnite is a Battle Royale that is free for PC, PS4, Xbox One, Nintendo Switch and devices Android e iOS, you can read our analysis and visit our complete guide to know the best tips and tricks.