Ferrari is one of the best known teams in the motor world. Its luxury sports cars have been highly sought after by speed video games and have even starred in exclusive titles. But when your game is the biggest hit of the moment, there's no problem getting collaborations as strange as Fortnite and Ferrari. This is precisely what the official account of the battle royale by Epic Games with an image in which we can see a Ferrari vehicle – specifically the Ferrari 296 GTB – that reflects the world of Fortnite.
pic.twitter.com/Y15jkEYNyW— Fortnite (@FortniteGame) July 21, 2021
The official Ferrari account has confirmed that today the Ferrari 296 GTB arrives at the game: a car to enhance the "fun to drive" with which it will now be "fun to play" within Fortnite.
The new # Ferrari296GTB has been designed to enhance Fun to Drive. And from tomorrow, it will also be Fun to Play on @FortniteGame.#Ferrari #Fortnite https://t.co/oi36ux6Ati— Ferrari (@Ferrari) July 21, 2021
The first officially licensed vehicle
The collaboration is a bit out of the ordinary in Fortnite, which typically promotes movies and other products that are affordable to gamers. In this case we are talking about a vehicle that is around 300,000 euros, with a new 120 V6 engine capable of reaching up to 830 hp. "This car once again redefines the idea of ​​driving fun to ensure maximum excitement, not only when seeking maximum performance, but also in everyday use," says Ferrari. It therefore seems unlikely that the players of Fortnite make an impulse purchase of a 296 GTB, although at least it will help make the brand more popular with young people.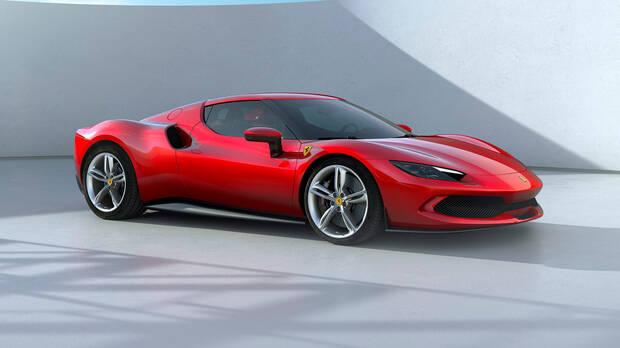 Fortnite introduced vehicles to drive in Chapter 2 Season 3, but until now they were all generic models and none were inspired by real models. However, the Epic Games game is constantly evolving and today is a promotion platform for premieres film and television personalities, sports and music personalities. Despite strong competition from games like Call of Duty: Warzone Y Apex Legends, Fortnite It is still one of the most played titles of the moment.