When Californian developer Cold Iron Studios and publisher 20th Century Games announced Aliens: Fireteam last March they marked summer 2021 as a launch window, but with the summer period just around the corner, and due to the lack of updates to the game, more than one person may have thought that this shooter cooperative does not reach the established deadline, which would not be surprising considering the trail of delays that the coronavirus pandemic is leaving behind.
However, Focus Home Interactive, the company that will distribute this game in Spain, Europe, Asia and the Pacific, has ratified that the launch window of Aliens: Fireteam it's still summer 2021 recording this deadline for publication. This means that the next game in the sci-fi series will arrive on PS5, Xbox Series X / S, PS4, Xbox One, and PC sometime between Monday, June 21, Midsummer Day in the Northern Hemisphere, and Wednesday, September 22.
Announcement of the release date of Aliens: Fireteam?
That Focus Home Interactive has registered the launch window of Aliens: Fireteam Now it may mean that the company intends to bring this title to one of its appearances at summer events around the corner, such as the E3 2021, which is held virtually from June 12 to 15 and that have the presence of this company, or the Summer Game Fest 2021, which will start next June 10 and at the moment has no end date.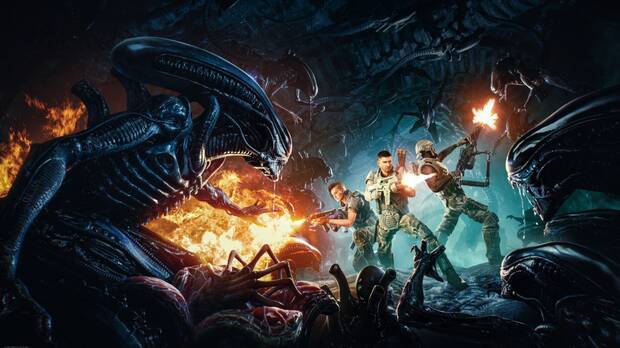 Get out when you get out, Aliens: Fireteam bring an experience shooter cooperative in which we will have to deal with more than 20 types of intelligent enemies, both Xenomorphs of different types, as well as other creatures in the franchise; all will improvise in their own way, with a unique behavior, to attack us from any corner, and we, choosing between the five available character classes, will have to take advantage of our skills and weapons not to let them kill us.