During E3 2021 Square Enix presented a new version of its first six Final Fantasy under the name Final Fantasy Pixel Remaster. These RPGs for PC, iOS and Android seek to be the "definitive" versions of the classics, improving the quality of the graphics but without altering the spirit of the originals much. They will replace the current versions that start from some mobile graphics that the fans did not like; the first three are released on July 28 -with a Spanish translation- and the rest later.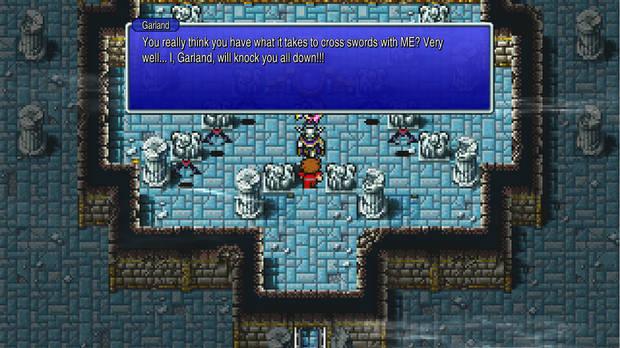 The news was well received by the fans and the first images show that the sprites of characters and decorations add to its detail, but there is one aspect that has received a barrage of criticism: the chosen text font, poor readability and disrespectful with pixelated graphics. Many players criticize that, at least in this aspect, Pixel Remaster it does not improve the versions that are on sale right now. Square Enix has not commented on these comments and it may be possible to correct it at launch or later.
Oh my god WHY are they going to all the effort of making these "pixel" remasters but still using ugly ass non-pixel fonts/UI elements that completely clash the rest of the art style 🥲🥲🥲 https://t.co/xR8I6reST1— LEXX (@LexxPortPatrol) June 30, 2021
I swear I am not trying to be one of those pedant gamers but the font they chose is awful.

Like… it just plain doesn't fit the aesthetic or look good. As an artist I feel like typography is a key part of your presentation and the wrong font can easily distract/take you out. https://t.co/sWbF27x8jU— Jonathan H. Gray is… ✪ Stressed & Exhausted ✪ (@jongraywb) July 1, 2021
Sweet Jesus these games look horrible. Bad sprite work, overly detailed backgrounds and that menu font that looks like something a beginner programmer put together. How are Squenix managing to make these games worse every time they port them? https://t.co/SC9z631Lwl— NegativeZero (@Atomstrawberry) July 1, 2021
The world has so many fonts and they pickedthis https://t.co/pU0FtVkWqy— jesse taylor (@jesseltaylor) July 1, 2021
Some player has pointed out that curiously, Japanese images with a Latin font are more legible and at least in this case they do not clash so much with the artistic direction of the games.
why is english font so shit while the japanese one looks more decent? clearly it has latin characters coded? https://t.co/KCfYlwQcM0 pic.twitter.com/jcVmPosSwF— mona (@redgravess) July 1, 2021
There will also be a number of other playable improvements
Apart from the graphical changes, the reissue will include other modifications in the interface, remastered soundtrack, bestiary, gallery, music player and option of automatic battles. At the moment there is no date for Final Fantasy IV, V Y WE, but a pack with the six games for 74.82 euros -a discount of 22% -.