Final Fantasy IX It's one of the most beloved installments in Square Enix's JRPG series, but it appears the company has no plans for it beyond the animated children's series it recently announced. That is why the fan community is working on Memoria Project, a kind of remake conceptual which we have already told you about previously and whose development has recently received a new update.
from, main responsible for Final Fantasy IX: Memoria Project, has posted a new series of screenshots of this remake fan that unfortunately we will not be able to play. Its creators assure that this project only seeks to "reimagine what the legendary video game would look like if it were remade with the current graphic possibilities". The result, as you can see under these lines, is impressive.
That's a wrap on Phase 1 of our Final Fantasy IX fan project. Next up – making these little fellas move!

More updates coming soon – stay tuned.https://t.co/REyP6qY4uh#memoriaproject pic.twitter.com/dHbX1YtjYg— Dan Eder (@3DanEder) June 19, 2021
Next step: make the characters move
At the moment, according to Eder himself, these images correspond to the first phase of the project, a phase that appears to be nearing completion. The next step will be to bring the characters to life redesigned from Final Fantasy IX, giving movement to these three-dimensional models that right now are just part of a static scene.
Of course, the team behind this project has grown, and with it the ambition of its creators: "In the two months that this website has been open and since Memoria Project was formally announced, our team has grown from a small group of three to a huge gang of 15 people. This has allowed us to make great progress in our project and move to Unreal earlier than expected ", assure those responsible in the official page of Memoria Project.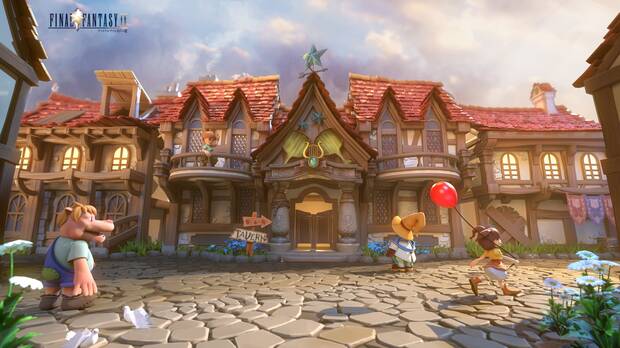 In the new update of the project, those responsible for Memoria Project They also promise to give more information soon; yes, it is not possible to expect that overnight this spectacular revision of Final Fantasy IX -which turns 21 in two weeks- becomes a commercial game, since it would be illegal and "practically impossible", according to Dan Ender. That is why they only seek to recreate the initial section of Alexandria, including some alleys of the city and perhaps the castle, which could not only be walked with Vivi, but also with other characters in the game.