Last February marked the 20th anniversary of the launch in Spain of Final Fantasy IX, a popular installment of Square Enix's famous JRPG franchise that later it will also be launched on new platforms, both on PC and on current consoles (PS4, Xbox One and Nintendo Switch), as well as on iOS and Android mobile devices. However, one of the best ways to play this title today involves downloading a famous mod that some fans have developed to give you a remastered graphic finish.
Is about Moguri Mod, a creation that allows you to play Final Fantasy IX with HD graphics, an impressive project that leverages techniques from deep learning to enhance the original pre-rendered funds through the artificial intelligence. In a video recently published by the youtuber 2kliksphilip we can see how well this improvement suits the game and also emphasizes certain specific details that have been worked on by hand to give it an even more professional finish.
An ambitious fan-created project
In the comments of this video you can see the participation of Snouz, one of the authors of this mod, which comments on certain curiosities of the project: for example, it explains that some original backgrounds were too blurry for the AI ​​to discern as much detail as seen in Moguri Mod, so they had to work with illustrations that the artists themselves published in their portfolios, sharpening the images even more without adding anything that was not officially there.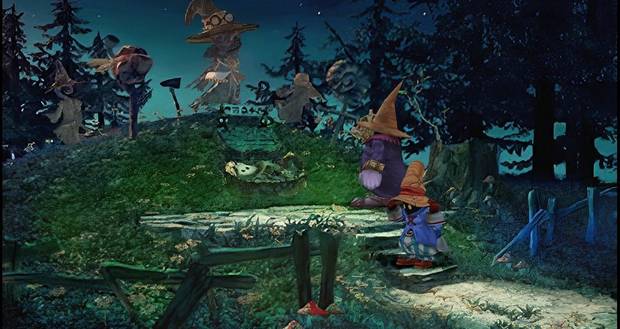 Moguri Mod le aade a Final Fantasy IX certain improvements that make the game seem completely remastered in an official way: in addition to the HD backgrounds made by an AI and polished by hand, it also incorporates ddrawings of more than 11,000 designs, panoramic format, high definition textures, fixes of graphic bugs and increases the framerate kinematics up to 30 frames per second, instead of the original 15 fps. Currently Moguri Mod is available here completely free of charge.