Final Fantasy 14: Endwalker, the expansion of the Square Enix MMO that will launch in November 2021 and that conclude the story arc started by Final Fantasy XIV: A Realm Reborn in 2013, it will have a 30% more story and movie scenes what Final Fantasy XIV: Shadowbringers, the award-winning expansion released in 2021. Information sourced from director Naoki Yoshida, who has given an interview to PC Gamer focused on how the enlargement, without being bigger than the previous one, promises be more careful in its various pillars.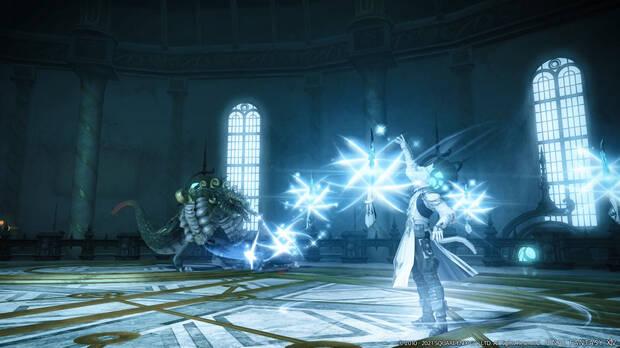 "Definitely we have put much more in the story also ", says the person in charge of the rebirth of this MMO, who points out that there will be moments that "also impact emotionally". The director argues that early in the development of Endwalker they ruminated on the idea of ​​cutting content because there was too much, but making those changes would have taken more work, so they continued with their plans. "It is very difficult for us to contain ourselves", he assures. "We are passionate about what we offer."
"Taking into account the combat content and the general elements that are going to go into the expansion, the number of instantiated dungeons is not going to change; and we are not going to decrease the number either," explains Yoshida. Although the amount is similar, "The amount of work we've put into it has certainly increased"says the creative. "From the background environment, mechanics and some of the battles, we have put more [detalle] on the individual elements that go into this content. "
Coming November 23 to PC, PS4 and PS5
Final Fantasy XIV: Endwalker will be launched in Spain and the rest of the world on November 23, 2021 for PC, PS4 and PlayStation 5, whose improved version in beta phase will be released on April 13. The expansion will allow you to go up to level 90, have a new race (seen in male variant) and have the new Reaper and Sage jobs, among other news that you can consult here.