Naoki Yoshida, the director and producer of Final Fantasy XIV: A Realm Reborn and subsequent expansions, it has gone through the April issue of PlayStation Official Magazine (va Wccftech) to talk about the give me money PlayStation 5 of the MMO and its intention to make the genre more accessible to all players when moving it to consoles.
"Really, as an MMO developer, the two great things that draw about this hardware is, first, the memory size; there is a huge increase in the size of the memory, "he says when talking about the launch of the MMO to the next generation Sony console." And there is also much faster loading times. I think there are also things that players can really imagine that could have an impact on the experience game. "The PS5 version of Final Fantasy 14 It can be tested from April 13 with an open beta.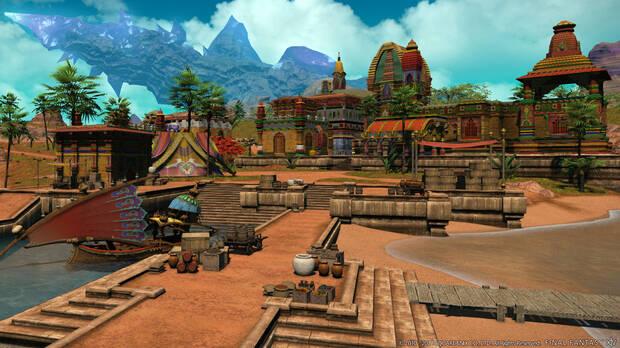 The Japanese have also talked about how to bring the game to consoles (it was already available on PS4 and previously on PS3) was one of goals to make the genre more accessible to all types of players: "Simply put, that's because this is Final Fantasy. As you know, for 30 years, maybe 35 years, this saga has been on consoles. Truly, the home of Final Fantasy it's on the consoles. "
"So it is really our duty to ensure that the people who are playing in consoles have an experience that is in no way inferior to those of those who play on PC". The creative continues:" Personally I am a big fan of MMOs. So I really like my MMOs. But you know, traditionally it's been this view that MMOs are a very niche genre, really the players hardcore they're the ones who play MMOs. "
"The ones that really I wanted to change that point of view, I really wanted to change that perception of MMOs. I wanted to make MMOs more accessible to gamers in general. So in a way, I wanted to make the genre itself more popular, "Yoshida admits." So offering this on console too, played its role in changing the perception of MMOs. But that was more of a personal goal of mine. "
Final Fantasy 14: Endwalker arriving in the fall
Yoshida is working as a producer and director of Final Fantasy 14: Endwalker, the expansion that will culminate the plot that began in A Realm Reborn and that give way to a new saga; out this fall for PC, Mac, PS4 and PS5. We will know more details at the Fan Festival on May 15th and 16th. In addition, he also works as a producer of Final Fantasy XVI, about which we will learn more details later this year.