Times are changing, and it has been the FIFA the first to have noticed one of these symptoms. The governing body of all football federations globally has revealed your accounts for the past year 2020: in what is a historic moment for the organization, FIFA generated more revenue from video games than from football itself. The coronavirus pandemic, after all, I left the stadiums closed in Spain and in various parts of the world; while the seasons were also suspended for several months.
FIFA received more revenue from video games than football in 2020
FIFA has published its corresponding financial statements for the year 2020, revealing that 133.2 million euros of its total revenues (223.3 million) have come from license fees. The organization itself has expressed the following: "A key source of income in the area of ​​license fees was the licensing of brands for video games"And they also add the following:" In contrast to the many economic sectors that were drastically affected by COVID-19, the video game industry proved to be much more resistant to the pandemic".
From the middle Insidethegames they already predicted nine months ago that Licensing fees may re-emerge as FIFA's largest source of revenue in 2020, considering the strange year we just left behind. With the coronavirus pandemic causing the usual pace of competition to stall, expenses far exceeded income, with a weight of 871.5 million euros.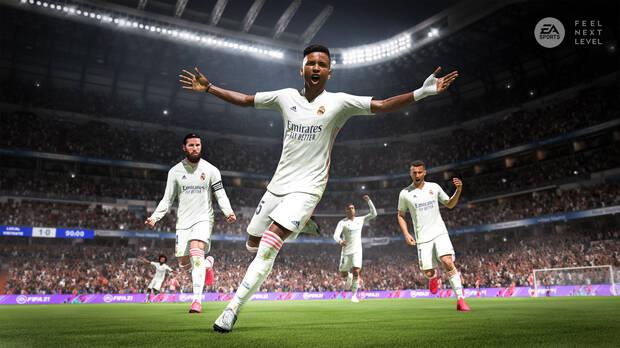 "The video game industry proved to be much more resistant to the pandemic"
Regarding video games, FIFA also noted the following: "In addition to the FIFA eClub World Cup, the FIFA eChallenger Series and the FIFA eNations StayAndPlay friendlies, FIFA also successfully launched the FIFA eContinental Cup. On the other hand, in 2020 Thane, a new brand of esports tournaments designed to create a substantial stage for players, clubs and nations".
Betting on the world of video games from FIFA
The President of FIFA, Gianni Infantino, along with Jean-Christophe Rolland, his World Rowing counterpart, spoke during the recent session of the International Olympic Committee (IOC) to address the development of eSports and encourage greater participation in the video game communities. In this sense, Infantino spoke of "seize the opportunities of a changing landscape such as technology, society and sport ", while emphasizing how FIFA and other International Federations "They accelerated our investment and focused on virtual forms of our sports to engage young people.".
In this sense, the FIFA president also wanted to highlight the "importance of acting fast now". After taking a look at the revenue and expense figures for 2020, it is clear that the organization keep working to get more and more involved with the industry.