Electronic Arts yesterday showed the first glimpse of FIFA 22, what to be on sale October 1 on consoles, PC and Google Stadia, although with more or less important differences between versions; For example, the game on Nintendo Switch is a Legacy edition – template update – and only on PS5, Xbox Series X | S and Stadia use HyperMotion technology. One of the confirmed details is that There will be no free next-gen update for game buyers on Xbox One or PlayStation 4.
EA Sports offers an alternative for those who want the game in the two generations of each family of consoles, or users who still do not have the new consoles but will do so very soon: Ultimate Edition. This version includes the game on PS4 and PS5 or Xbox One and Xbox Series for 99.99 -with a 10% discount with EA Play-; it is more affordable than purchasing the game on two separate platforms -69.99 on the older consoles plus 79.99 on the newer consoles- but it is not a free patch as with other games.
This double version, as EA calls it, can only be achieved with FIFA 22 Ultimate Edition, since the standard does not allow updating the version. "This means that if you buy FIFA 22 Standard Edition on PS4 or Xbox One and make the jump to PS5 or Xbox Series X | S, you will need to buy the PS5 / Xbox Series version to play it", at least with the next generation improvements, as they still work through backward compatibility.
A different policy than last year
This strategy is not like that of FIFA 21, where buyers of the game on PS4 and Xbox One could upgrade to the new consoles at no additional cost and with any version – Standard Edition, Champions Edition, or Ultimate Edition – at least until the launch of its successor, FIFA 22. This year, on the other hand, football fans should be clear about their playing platform for the next few months – or acquire Ultimate Edition if they plan to play in both generations-.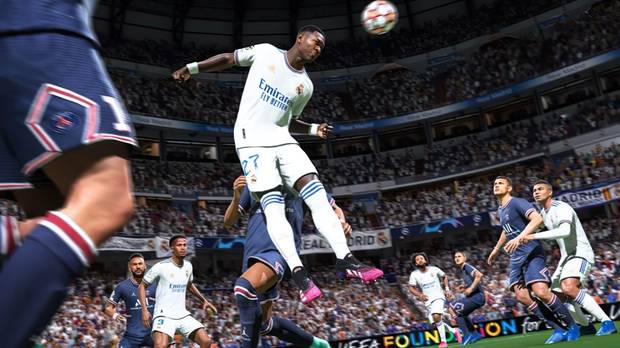 FIFA 22 bring various improvements in graphics and animation in the most powerful versions that promise "a more realistic and absorbing FIFA with rivals who talk, point and direct each other according to their actions, "according to Electronic Arts. This new edition of FIFA It will also offer its most popular modes, such as Career Mode, VOLTA FOOTBALL, Pro Clubs, and FIFA Ultimate Team.