One of the features most requested by players of the Electornic Arts football simulator who prefer to enjoy it alone rather than in online modes has been the possibility of create your own team in the Career mode, and that's just what to bring FIFA 22, due out October 1 for PS5, Xbox Series X / S, Stadia, PC, PS4, Xbox One, and Nintendo Switch.
"Make your dreams come true in Career mode FIFA 22", it can be read on the official website of the game." Create a club, Take it from the drop-offs to the top of the competition and enjoy an improved experience in the single player mode that allows you to progress, go further than ever and get into the shoes of your Pro game by game. "They indicate that it will be" soon "when they will make the" full reveal "of this mode.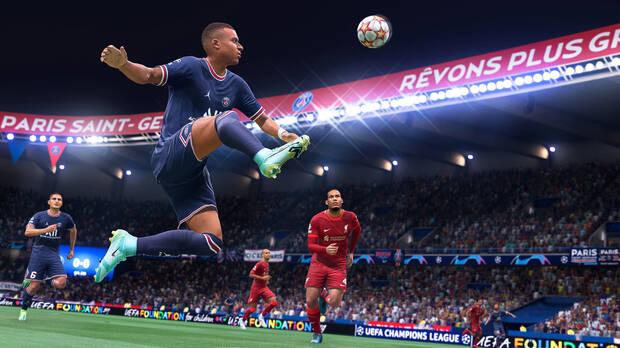 However, since ComicBook claim to have seen a leaked press release in which the Career mode is detailed. Players can create their own team and later design a kit, a stadium and a shield for your club. From the aforementioned media they say that the Electronic Arts document also speaks of a "revamped" Player Career Mode It will "immerse you in the journey of your Pro like never before".
EA Sports hold a panel discussion on an "extremely popular" series on July 20
On the website of FIFA promise to give more details of the career mode, Volta Football, Ultimate Team y Clubes Pro coming soon. Some of these novelties may be known to us on July 20 at 7:00 p.m. Spanish peninsular time. It was at that moment when Electronic Arts issued a round table called Ms EA Sports! (the day before they will issue another one dedicated to Madden NFL 22). The talk will be about "a long and extremely popular EA SPORTS franchise."
It is foreseeable that FIFA 22 also make an appearance in the EA Play Live 2021 what will take place July 22 At 7:00 p.m. Maybe that's where they give more details of the Hypermotion technology exclusive to the versions of PS5, Xbox Series X / S and Google Stadia (the PC is out of the next-gen) and the news that will affect PS4 and Xbox One. For its part, the Switch will be a Legacy Edition.