Far Cry 6 is an action game that takes place in a fictional country, Yara, a tropical paradise that has stopped in time. "As dictator of Yara, Anton Castillo is determined to return to his nation the former glory lost by all means, and his son Diego follows in his bloody footsteps. His ruthless oppression has ignited the flame of revolution," says his story that, obviously reminds of Cuba. Despite the fact that Ubisoft CEO Yves Guillemot said in 2018 that the company made games without a political message, and that narrative director Navid Khavari said that the story of Far Cry 6 she was not a politician in an interview last week, now he has admitted that the game is political.
In a message published on the official website, it can be read that "our history is political. A story about modern revolutions should be. There are strong and important discussions in Far Cry 6 on the conditions that have led to the rise of fascism in a country, the cost of imperialism, forced labor, the need for free and fair elections, LGBTQ + rights and more within the context of Yara, a fictional island in the Caribbean " Khavari says they were careful in the inspiration that yes, is based on Cuba, but also "in other countries around the world that have experienced political revolutions in their histories".
To be tactful with a subject like this creators and collaborators were sought who could speak personally about the stories and cultures in which they are inspired. Experts were also consulted to examine the story on several occasions during the development of the project and ensure that it was told "sensitively": "I will not say if we have been successful, but I can say that we have tried."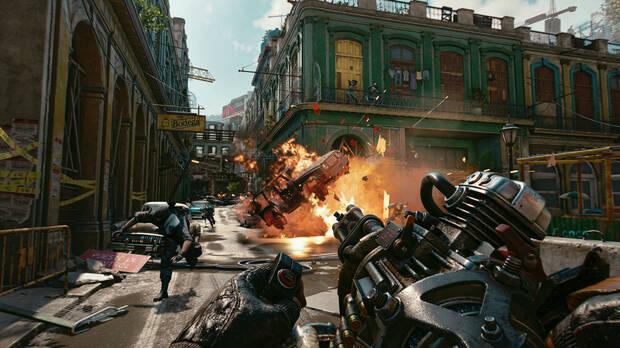 It is not a simplified version of the political conflict in Cuba
Khavari assures that his story is not a binary and simplified opinion of Cuba's political climate, since it is a complex issue that should never be summarized in one line. "What the players will find is a story that attempts to capture the political complexity of a modern revolution in a fictional context. We have tried to tell a story with action, adventure and heart, but one that is not afraid to ask the tough questions. Far Cry is a brand that in its DNA seeks to balance mature and complex themes with humor and frivolity. One does not exist without the other, and we have carefully sought this balance. "
Far Cry 6 launches October 7 en PC, PS5, Xbox Series X|S, Xbox One, PS4 y Google Stadia.