Far Cry 6 already has a landing date in the Spanish and world markets: to be the October 7 when we can get at the controls of this new adventure, ready to debut in PS5, Xbox Series X/S, PS4, Xbox One y PC. While Ubisoft promises that they will also show the game on the consoles of the past generation, fans are already thinking about the size of this new adventure. While we expected that his map was larger than that of previous installments, thanks to what was previously indicated by the French firm, we can now get a better idea about it.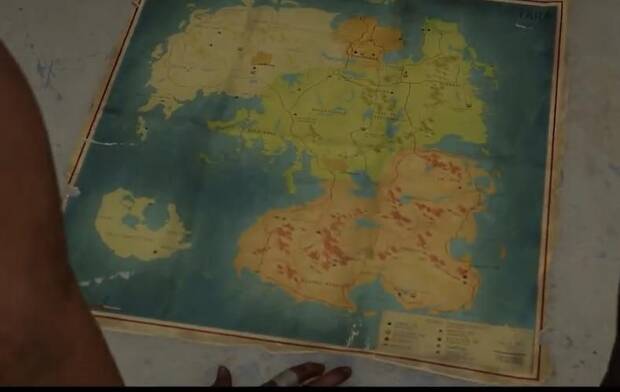 Far Cry 6: Taking a look at the map
The video of the gameplay of Far Cry 6 recently released alongside the announcement of its release date, it has allowed fans a glimpse into the hostile world in which the action will unfold. In addition, it has also allowed us see sideways how to be the complete map of the game – We have left you the image on these lines -. Thanks to this screenshot, we can see what it looks like Yara region in full, the tropical paradise where we will have to give everything.
Of course, it is difficult to judge with this image how big the game will be: but it seems like a region that will require many hours if we want to explore it fully. The main designer of the project, David Grivel, noted earlier that Far Cry 6 has a larger open world than any other game in the series; while promising that this will also go hand in hand with a greater variety of events and activities.
Yara region aims to be the largest in the Far Cry saga
Giancarlo Esposito (The Boys, The Mandalorian) will be in charge of interpreting Anton Castillo, the dictator of Yara. The players, for their part, will step into the shoes of Dani Rojas: a citizen who joins the revolution to try to end the tyranny of Castillo. Ubisoft has previously indicated that, to design the proposal of this title, they were inspired by Cuba due to the strong presence of guerrilla warfare.
We will have to wait until the next October 7 to enjoy what we have to offer Far Cry 6. We remind you that being available at PS5, Xbox Series X/S, PS4, Xbox One y PC.