The Spanish study JanduSoft He has been cooking up a new project in his offices to make the players shudder. After having worked on titles like Indiecalypse The Spartan Fist, the new proposal has a less colorful touch: it is about Evil Inside, a game of first person horror taking the formula from the acclaimed PT Be available this next March 25th both in PlayStation 4 as on PlayStation 5as well as on PC via Steam. To celebrate its imminent arrival, we have been able to enjoy a first preview that we leave you under these lines:
Evil Inside, the new game from barcelons JanduSoft
Just taking a brief look at the trailer will reveal PT's obvious influences on this project: Evil Inside take the players to the narrow hallway of a house, where the flashes allow us to know the gruesome events that took place in that home. In this way, probably we have to go back and forth down the corridor to reveal more history as we carry out specific actions or interactions.
In the video itself we can read the premise of this title: "After the death of his mother and the arrest of his father for it, our protagonist Mark tries to contact her through the spiritual table, which mysteriously explodes and causes Mark to vanish. This is where it all begins: a series of paranormal events torment him while he tries to gather the spiritual table fragments and thus find out what is happening. "With this proposal, JanduSoft a very narrative title where the players themselves will be the ones who have to go connecting all the pieces of this puzzle.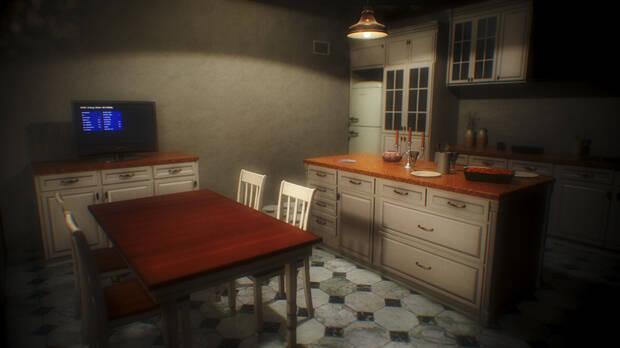 "The whole argument of Evil Inside it happens in a mysterious house or almost everything "
The objective of the users in this adventure is, embodying Mark, gather all the fragments of the spiritual table that are scattered around the house. So get contact Rose, his mother, and discover the truth. "The whole argument of Evil Inside it happens in a mysterious house or almost everything. Explore Mark's ever-changing home. Slowly the atmosphere will change".
We remind you that Evil Inside be available on March 25th both in PS4, PS5 as on PC via Steam. "Conquer your fears. Face the terror and the truth. But above all … enjoy a real horror experience", they point from the study. To know more about P.T. and the project Silent Hills what was he preparing Hideo Kojima, we invite you to read our report where we put the magnifying glass in this canceled video game.