Epic Games, which remains immersed in its legal battle with Apple, is preparing a new lawsuit. This time the developer of Fortnite takes on smart glasses maker Nreal over a name that Epic considers that "it is not coincidence" because "it looks and sounds virtually identical" to the Unreal brand, which in addition to being used in the famous shooter 90s gives its name to the most widespread multiplatform engine, Unreal Engine.
Nreal plans to launch its glasses in the United States this year, and Epic wants compensation for damages and to prevent the brand's application. Epic Games ensures that the name is similar and that both companies compete in the same space. Nreal, based in China, makes augmented reality glasses known as Nreal Light that project 3D objects onto real vision, and has a demo called Nreal Tower. The glasses are available in South Korea from 2020 and the plan is to gradually expand availability to new territories; it will arrive in the United States in the second quarter of the year.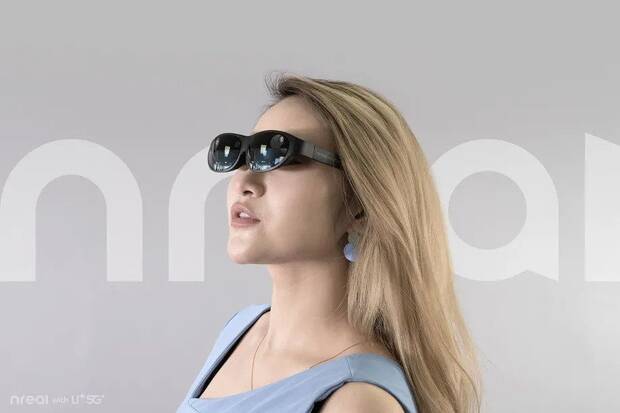 Unreal Engine is a technology to create games but also other types of demonstrations in real time and even digital effects in cinema. Epic has shown interest in augmented reality but has not yet announced any such device. In the lawsuit Epic notes that Unreal Engine would be used in the creation of a virtual metaverse, a real-time 3D social platform where friends meet, interact and enjoy experiences. "Nreal is compatible with the Unreal Engine, and Epic says this connection could be confusing for customers.
A dispute that comes from afar
Although it has not been well known, Epic and Nreal have been fighting over the Unreal brand for years. Already in 2018 Epic blocked the registration of Nreal and the companies discussed an agreement that, according to Epic, has not borne any fruit..
The idea of ​​the metaverse, something Activision thinks we will see soon, is one of the goals of Epic Games. They are investing more than 1 billion euros -200 million from Sony- in the "creating connected social experiences in Fortnite, Rocket League Y Fall Guys: Ultimate Knockout, while empowering game developers and creators with the Unreal Engine, Epic Online Services and the Epic Games Store. "