Empire of Sin is a game developed by Romero Games, the development studio founded by the famous John Romero (Doom, Heretic, Rise of the Triad) and his wife, Brenda Romero, who have worked to bring us a strategy and management title Inspired by the 1920s in Chicago with Prohibition, Mafias and lots of interesting details.
The title reached our computers and consoles at the end of 2020 adjusting some details little by little during the last months to improve its formula both at the level of balance and in terms of AI or combat, the weakest points of this installment that you can read here in our analysis.
Now, Romero Studio has announced the first totally free expansion called Make it Count, an expansion that comes with new content so that players can enjoy for more hours of this title of gangster strategy.
Thanks to this expansion we will see how the size of the map increases allowing us to manage more districts with different supply lines and synergies. We will also enjoy the possibility of play as Meyer Lansky, a mafia accountant who stands out for economic issues as well as the arrival of the fixers, five hired gangsters who contribute usurious loans and certain combat skills to our businesses.
"After all the work we've put into patching the game over the last few months, we're ready to explore new aspects of the game, to give users more content to sink their teeth into."said Brenda Romero, Co-founder of Romero Games."Make it Count, along with the The District update, brings new ways to play, manage and win over players as they build their own Empire!"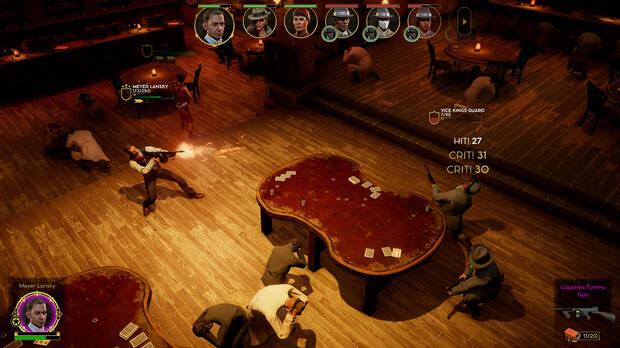 Crusader Kings III will also have its first major expansion
Another game that will also receive its first major expansion will be Crusader Kings III with Royal Court, a new content in which the influence and role of the court will be fundamental in addition to allowing us to visit our throne room in great detail.