Dead Space come back, just as the rumors pointed out. The space action survival horror game created by Visceral Games in 2008 will return with a reimagining -Halfway between remake and reboot- by EA Motive, as revealed by EA Play Live 2021. It will be an exclusive game for the new generation on PC, PlayStation 5 and Xbox Series X | S, which will make use of Frostbite, the DICE engine. EA Motive is especially known for its collaboration in the single player campaign of Star Wars Battlefront 2 and the most recent project, Star Wars: Squadrons.
On Dead Space, Isaac Clarke is an ordinary engineer tasked with repairing a massive starship, the USG Ishimura, only to discover that something has gone wrong. The ship's crew has been slaughtered and infected by an alien plague … and their partner, Nicole, has disappeared somewhere on the ship. Now Isaac is alone with his tools and engineering skills as he tries to uncover the nightmare that happened aboard the Ishimura. Caught with hostile creatures called "necromorphs", Isaac faces a battle for survival, not just against the ship's growing terrors, but against his own crumbling sanity.
The official trailer shows very little information except a little look at the graphics and their fidelity to dark settings, illuminated by few lights, in addition to its gore tone. No release date is known.
A review of the classic that starts a trilogue
"Followers of the saga will experience an improved story, characters, game mechanics and much more as they fight to survive the living nightmare aboard the desolate mining ship, the USG Ishimura, all while uncovering the gruesome mystery surrounding the massacre of their crew and the ship, "announces Electronic Arts.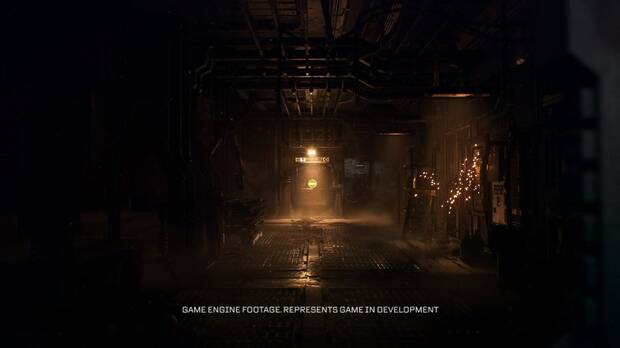 "The saga Dead Space had a great impact on the genre of survival horror when it was released 12 years ago, and I came to Motive as a fan to work specifically on this video game, "says Phillippe Ducharme, Senior Producer of Dead Space. "We have a passionate team at Motive that is approaching this remake as a love letter to the series. Going back to the original and having the opportunity to do it on the next-gen consoles excites all team members. As we seek to modernize the game, we have reached out to our most dedicated fans and invited them to give us feedback from the early stages of production to bring the game to life. Dead Space they want and for new players to enjoy as well. "