In November of last year a class action lawsuit accused Electronic Arts of using a dynamic difficulty system, the patented Dynamic Difficulty Adjustment, in the Ultimate Team of FIFA 21 and other installments of the saga for promote the purchase of envelopes with real money in the sports simulator. EA has released a statement informing that the plaintiffs have backed down after they have proven the accusation to be false.
"We have said publicly before that we do not use any script, 'Dynamic Difficulty Adjustment' (DDA) o nothing similar that could automatically adjust the difficulty of the game in Ultimate Team matches of FIFA, Madden Y NHL. Our clear statements were recently challenged in a lawsuit alleging that we used the DDA in Ultimate Team modes. We are proud to share that the plaintiffs have dismissed their case"they say on their official blog.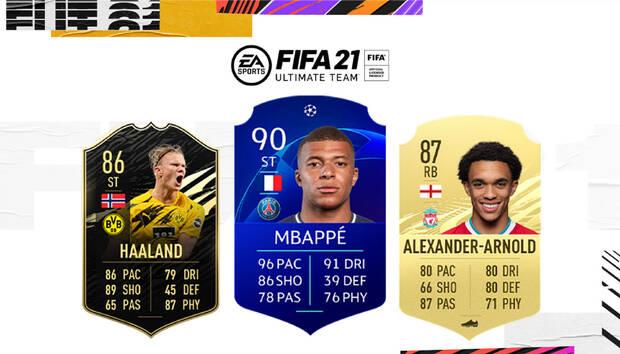 The North American company explains that they offered the plaintiffs "detailed technical information and access to speak to our engineers, all of whom confirmed (again) that there is no DDA or scripting in Ultimate Team modes. This is the correct result ", they conclude.
EA has patents for dynamic difficulty and matchmaking that aim to increase spending on micropayments
Electronic Arts has a patent for the aforementioned dynamic difficulty setting, but they claim that they have never included it in the aforementioned sports games and never use it "to give players an advantage or a disadvantage in online multiplayer modes […]. EA and teams FIFA, Madden Y NHL they continue committed to fair play".
The aforementioned patent is registered in 2016, but it was in mid-2019 when it spread through forums and social networks with speculation that it was being applied to sports games. Electronic Arts also has patented an algorithm based on matchmaking techniques in online play with the goal of players spending more money on microtransactions.