During the conferences of the E3 2021 An enormous number and variety of video games have been presented and taught, but if they had to be separated taking into account whether or not they have violence, the balance would tip towards the former. This is demonstrated by a study by Gameindustry, which has revealed that only 33% of the video games shown do not have any kind of representation of physical violence. Most of these projects are independent.
The specialized medium has analyzed all the 349 games shown during the conferences of E3 2021, such as those of Xbox and Bethesda, Ubisoft, Square Enix and Nintendo, but also the broadcasts of the Summer Game Fest 2021, Geoff Keighley's event that started within the framework of the ESA fair. After reviewing all those lectures, the result is that only 115 games can be considered non-violent, which represents 33% of the total titles shown.
Although it may seem little, and probably is, it should be noted that in the previous edition of the event, in the E3 2019, 239 games were analyzed, of which only 41 contained no violence. That supposed a 17% of the total, so we can say that the figure has improved compared to the previous year.
Devolver Digital and Nintendo, the companies with the least violent games
Yes, this year the Wholesome Direct in the middle of E3 2021, an event that highlights only relaxed games, so it was clear that the number was going to increase. In fact, during that broadcast they showed 63 non-violent video games, which represents 54% of all titles presented during the week of E3. Below you can see the percentage of non-violent games from each of the main conferences of E3 2021:
Wholesome Direct: 83% non-violent games
Devolver Digital: 37% non-violent games (28% at E3 2019)
Future Games Show: 36% non-violent games
Nintendo: 22% non-violent games (7% at E3 2019)
Guerilla Collective: 20% non-violent games
Xbox: 13% non-violent games (24% at E3 2019)
Ubisoft: 10% non-violent games (31% at E3 2019)
PC Gaming Show: 10% non-violent games
Square Enix Presents: 0% non-violent games
Koch Primetime: 0% non-violent games
Capcom: 0% non-violent games
Gearbox: 0% non-violent games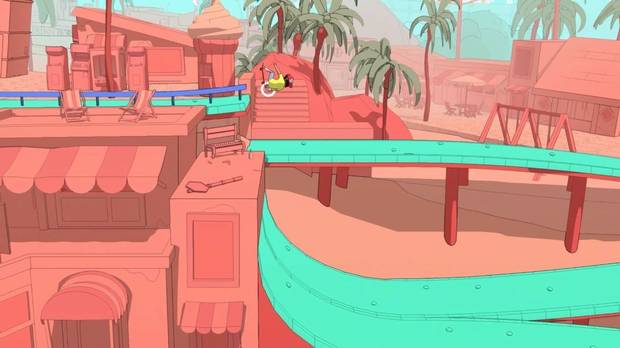 What does a title have to have so that it is not considered violent? According to the guidelines established by Gameindustry for this analysis, games in which the main objective is to kill or harm living entities, in which violence is represented graphically or realistically, including the most cartoon like those of some minigames of Mario Party Superstars O Party Animals and games of contact sports. Strategy games in which you have to give orders that lead to violence are also considered violent, but not those in which there are references to previous violent acts, such as those of investigation, or in which the representation of violence is minimal, and give an example to card games such as Hearthstone: Heroes of Warcraft.