Dying Light 2, the open world game with parkour and zombies, yesterday received a new gameplay which detailed the release date and the editions in which it will come. The new game of Techland, a direct sequel to the 2015 title, will go on sale on December 7, 2021 for PS4, PS5, Xbox One, Xbox Series X / S and PC. In addition, the title will arrive in three different editions in physical and digital format that we already detailed when the announcement was produced. The gameplay It was accompanied by several comments from developers, which provided details about the world and the mechanics.
Dying Light 2 will feature story decisions, new enemy types, and playable mechanics
The story of Dying Light 2 15 years will elapse after the apocalypse occurred. The virus that was introduced in the first installment has mutated to the point of creating new types of infected and dangers to which we will have to face during the course of history. As night falls, new enemy variants will appear. The protagonist that we will manage to be Aiden Caldwell, a man who seeks to unravel one of the mysteries of his past. At first we will be alone, but soon we will be welcomed by the Nightrunners, a group of veteran survivors who were in charge of helping people. Despite Aiden he cannot blindly trust them, he will have no choice but to collaborate to survive.
In the video game we will find three main factions, each with their personal struggle to find resources and survive. The world of Dying Light 2 it has no rules whatsoever and weakness is punishable by death. Each faction will be radically different, as each will be made up of very diverse groups of survivors: the common survivors, who try to survive by helping each other, the Peacekeepers, a group of soldiers who will try to enforce their laws and renegades, a group of ex-convicts trying to take control of the city. The video game allows the player the possibility of choose side and take advantage of features at will.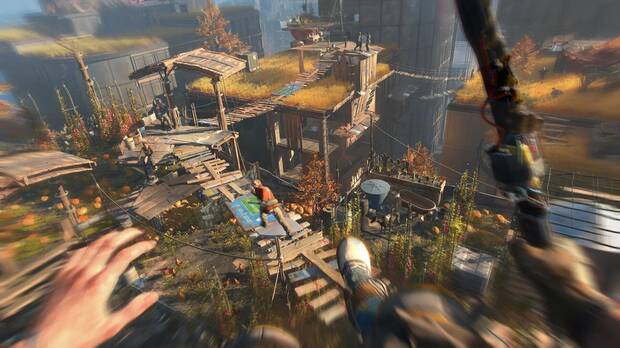 From the study they promise that the characters will be more complex and with several layers of nuances. The decisions will directly affect the course of the narrative and the environment. The skills of parkour are present again and will provide a very fluid and agile mobility As we walk through the stages The game will bring with it a wide range of tools and gadgets to adapt the combat system to our personal style. Are you looking forward to this new title?