If you are tired of circling the airship of Among Us, you may want to take a look at this title: baptized with the name of Dread Hunger, consists of games of 8 players who have to survive the harsh arctic. Hunger or wildlife will not be the only enemies to face: within the crew there will be two traitors who will seek to sabotage the expedition by resorting to the dark arts. Developed by the Dread Hunger Team and Digital Confectioners, it is currently available on PC via Steam Early Access. At the end of last week he welcomed his second update: The Great Hunt, of which we show you its trailer under these lines.
Dread Hunger: Anything goes to win
Players dive into the 19th century to be part of an expedition marching to the arctic. The problem? Within the crew we find two slaves to make sure everyone dies in the freezing landscape. So the explorers will have to cooperate together, repairing their ship and advancing through the hostile scenery before being eliminated by these cunning enemies. The title also has a built-in voice chat.
What actions can the slaves take to kill the players? As it happens in Among Us, there are different options to hinder the success of the mission: they can poison food, detonate explosives inside the ship, or even perform dark rituals. At the same time, you have to deal with wolves and cannibals, as well as polar bears that have just been added with the update. The Great Hunt. There is also a new character called the Hunter who will use a bow.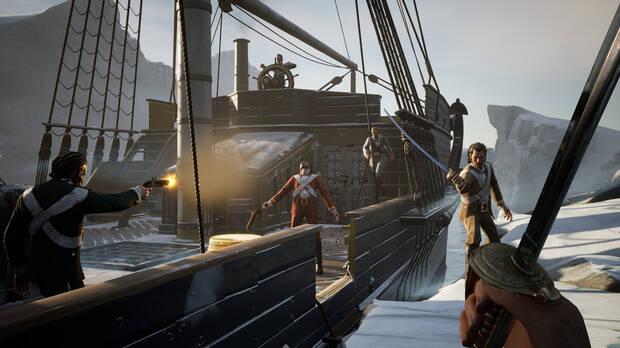 An expedition to the Arctic in the 19th century. Goes wrong.
Y, if things get really ugly, you can always eat your buddies: "In the arctic, you will have to make some shadow decisions to keep yourself fed. Destroy bodies and use the pieces as weapons or food", we can read in the description of Steam. "Drive a 19th century warship around (or into) the icebergs. Find coal for the ever-hungry boiler to keep the ship moving … or blow it up."
So if you are looking for an excuse to take you to kill with your friends, you can take a look at Dread Hunger on their Steam page. We remind you that it is available for PC in the early access phase.