Trunks: The Warrior of Hope, the latest add-on content for Dragon Ball Z: Kakarot included in the Season Pass, will be available on 11th of June, as announced by publisher Bandai Namco Entertainment and developer CyberConnect2. The release date is accompanied by a gameplay of almost four minutes where you see a confrontation between Gohan and the androids C-17 and C-18.
Additional content is included in the season pass, which includes extensions The awakening of a new power – Part 1 Y The awakening of a new power – Part 2, along with this new story starring Trunks. The season pass costs 24,99 . The new DLC can be purchased separately at an unspecified price. The pack with the previous extensions costs 9.99.
Trunks: The Warrior of Hope tell the story of a alternative world in which Goku has succumbed to his heart disease and most of the Earth's defenders have fallen to the androids. In this context, the players will embody Trunks, the last hope of a world plunged in chaos and fear.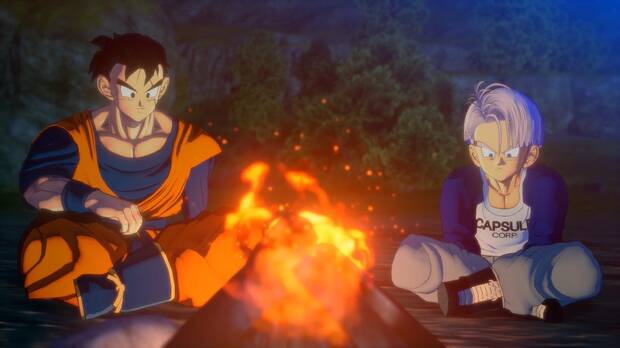 A post-apocalyptic world without Goku
"Goku is dead. He had risen against the deadliest foes, but the mighty warrior was no match for the virus in his heart. those close to Goku plunged into sadness, led a peaceful life for a while, "says the official synopsis. "However, half a year later, two monstrosities appeared on a southern island. "
"The defenders of the Earth faced them, but they did not have a chance. Piccolo was the first to fall, then Vegeta, Yamcha, Tien and Krillin lost their lives, "the story continues." The two androids plunged the world into a constant state of fear and chaos … It is here, 13 years later, where our story begins. A story about a world without Goku ".
Dragon Ball Z: Kakarot is available in PC, PlayStation 4 y Xbox One.