For years and decades, fans of Goku, Vegeta, Trunks and company had asked for a Open world RPG set in the universe of Dragon Ball. Finally, at the beginning of 2020, the wish was granted, although without convincing all the players. That Dragon Ball Z: Kakarot released on PC, PS4 and Xbox One will be adapted next September 24 to Nintendo Switch, as announced in the Nintendo Direct of E3 2021. On the afternoon of this Wednesday the publisher Bandai Namco has published a new gameplay of that version for the hybrid console in Japanese that you can see below.
The trailer, which is almost five minutes long, shows some fighting and various parts of exploration, but is mostly focused on RPG features the title, such as the training system, the food system and the leveling up of the different saiyan; as well as their adaptation to the Nintendo Switch version.
The video details the contents of bonus that players who book will receive The title: a side quest, early access to Bonyu's training, a kitchen gadget, and ten D-Medals. Remember that the standard version of Switch will include the additional content A New Power Awakens, a story arc divided into two parts. The game will be priced at 59,99 both in physical and digital format.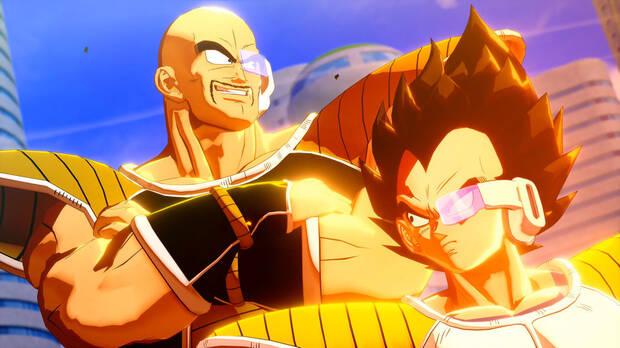 There will be a Ultimate Edition and Japn
Also, in the gameplay another package is presented, the Dragon Ball Z Kakarot A New Power Ultimate Edition. It includes, in addition to all the above, additional background music, the Tao Pai Pai column and the expansion published on June 11: Trunks, warrior of hope. However, this version does not appear in the Spanish Nintendo eShop or in the chain store websites that we have consulted, so we will have to wait for a confirmation from Bandai Namco.