Offered by GAME Spain.
The GAME chain of stores wants to blow out the candles next to Donkey Kong, the iconic Nintendo character who celebrates this year his 40th anniversary. That is why they offer the triple GAME points by purchasing selected products from the series. These points can be used to apply great discounts on future purchases, so if you want to accumulate points and you love Donkey Kong, this campaign is for you. Be available from today July 9 to July 12, on the GAME website and physical establishments.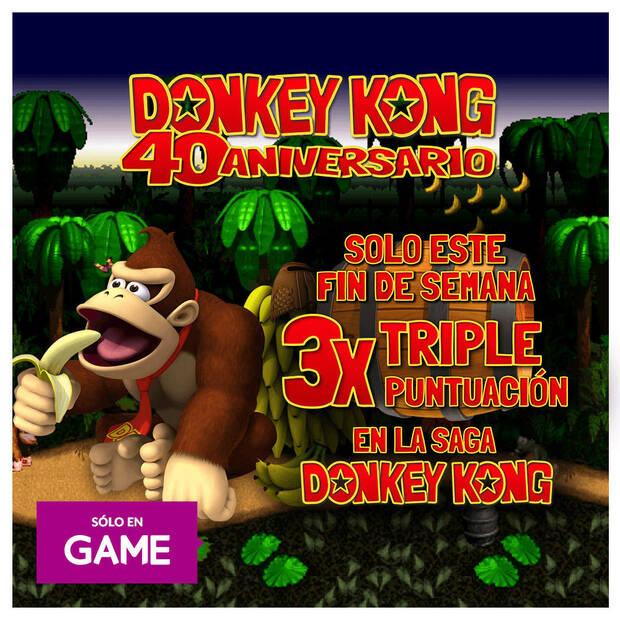 Products of the Donkey Kong saga with triple GAME score:
"Don't miss the 40th anniversary of the Donkey Kong saga in GAME and get triple the score on a selection of products from the craziest gorilla, only until July 12 in GAME and GAME.es stores!"They point out in the press release." In addition, we take advantage of the fact that you have a large number of Donkey Kong products available in GAME to complete your collection in this link, do not miss them! "
For when a new Donkey Kong?
It may not take long for fans of the series to discover what is coming up for this beloved gorilla: the new game in the series is being developed by the same team that shaped Super Mario Odyssey, according to rumors a few months ago. But, in addition, it seems that this installment will be accompanied by Donkey Kong's jump to new animated media: it is unknown whether to receive a television series or a movie, but that is what the sources point out. For now, we will have to wait for Nintendo to share the pertinent information on this new project.