Doki Doki Literature Club Plus has exceeded 500,000 copies sold In just two weeks, Serenity Forge and developer Team Salvato have announced. It is a great achievement for an independent game that has barely received any promotion, only the movement through fan networks, and more so for a genre as unpopular with the general public as the visual novel. It is on sale from the end of June on PC, Xbox Series, PS5, PS4, Xbox One and Nintendo Switch.
"We are beyond ecstatic about the success of Doki Doki Literature Club Plus," said Serenity Forge Co-Founder Zhenghua Yang. "In addition to publishing in the past years on digital distribution, we aim to expand into physical distribution because we see an opportunity in the market. We are still very focused on digital distribution which is where most fans prefer to shop. of their games, but the physical sales of Doki Doki Literature Club Plus is a testament to our strategy of going into physical distribution and the love of the fans for this game". The editor also thanks Team Salvato for trusting them to make this title known. Dan Salvato, creator of the game, shows his satisfaction when listening to the experiences of the players:" I am eternally grateful. "
What consists Doki Doki Literature Club Plus? It is a visual novel that most of the time discusses the relationships that we, as the protagonist, will establish with the girls from a Japanese school book club. "Playable, as usual in the genre, is limited to make decisions as well as a small mini-game consisting of writing a poem, in which we limit ourselves to choosing between different lists of words so that our work attracts and, consequently, brings us closer to one of the young readers ", we counted in the analysis.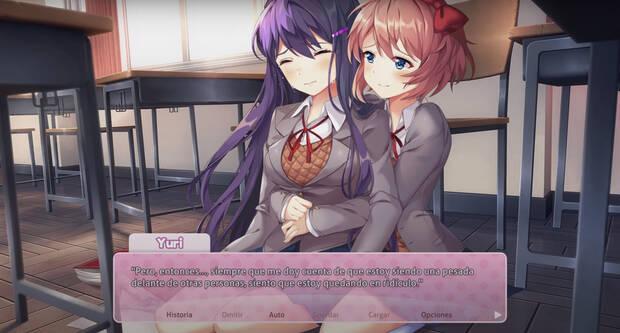 A different visual novel
"Little else can we tell you without gutting you what makes it so unique. The only thing we can tell you is that regardless of whether you like the genre, if the games that manage to surprise you catch your attention, give it a chance ", we recommend in the conclusions." Even if visual novels generate a certain rejection, you can enjoy the main adventure for free on Steam, and then make the jump to the Plus version! to enjoy the additional stories and translation. We love games that break the mold, and Doki Doki Literature Club Plus! It is one of them".