Something has happened more than six years since launch both in Spain and in the rest of the world of Alien: Isolation, but apparently in Disney They have not forgotten that they own that successful franchise and intend to give it a sequel soon. This is assured by Small Screen, a British portal specialized especially in cinema, series and television, as well as in any product that concerns franchises that, like this one, began their journey in any of these media.
This portal ensures that "sources close" to Disney They have confirmed that Alien: Isolation 2 is already in production, although they have not yet advanced much in the process: "One of the properties they want to work on is Alien: Isolation", the source says verbatim, and details: "History is being written and the idea is to make this game". Of course, at the moment this supposed sequel is not in the hands of any specific development study: "Disney has a developer in mind to make the game", assures the informant.
The first installment was developed in secret
The study commissioned to carry out the first Alien: Isolation It was Creative Assembly, a team that usually works on strategy works but with this idea managed to win the favor of fans, the press and the public. It was not easy: recently those responsible for the project said that they had to secretly develop a prototype of the game because SEGA, publisher of the work, were not sure of its viability after the fiasco that led to the launch of Alien: Colonial Marines just un before.
The idea of ​​a sequel to Alien: Isolation It's been around since the first game was released: in 2014 its creators claimed to "think daily" about Alien: Isolation 2 and a few years later rumors of a sequel developed by Creative Assembly. However, in 2019 came to the fore FoxNext, 20th Century Fox's electronic entertainment division, to clarify that at that time there was no project underway.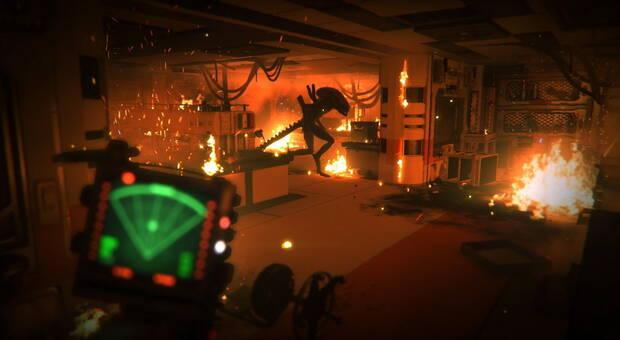 A few months after those statements, Disney's purchase of Fox was made., so now the Alien franchise is in the hands of the macrocorporation. At the moment there is nothing official regarding a possible sequel to this popular survival horror, and even if there were, it seems that it is in a little advanced stage of development. We will have to stay tuned for upcoming news from the company. The only confirmed game in the franchise to date is Aliens: Fireteam, which will arrive in 2021 by the hand of Cold Iron Studios.
Alien: Isolation It is available on PS4, Xbox One, PS3, Xbox 360, PC, and Nintendo Switch. You can read our analysis here.