Blizzard has released a new quarterly report dedicated to the progress of Diablo IV which this time focuses on character and monster designs. Game Director Luis Barriga, Art Director John Mueller, Associate Art Director for Characters Nick Chilano and Lead Character Artist Arnaud Kotelnikoff Present New Material from the Long-awaited Sequel on the Visual Identity of Different Character Classes and Terrifying Monsters that prowl Sanctuary.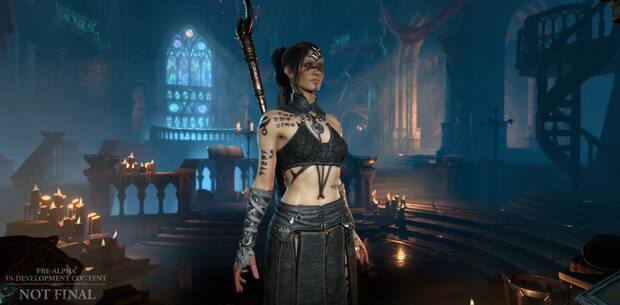 Diablo IV allow players high customization to create unique individuals faithful to the essence of their class. "The development team Diablo IV is focused on a return to darkness, which is designing monsters that turn out to be hideous and terrifying without sacrificing one iota of the signature handcrafted design style that Blizzard games are known for, "says the studio." The team also tells us that the use of the most modern technologies, such as PBR (physical base rendering) and kinematics that is allowing them to achieve a new level of graphic fidelity and narrative ability in Diablo".
Diablo IV includes major improvements in the level of detail and simulation of materials such as skin, fabric, hair or fur, eyes, and sweat droplets. "We hope that when you play, you agree that all of this really enhances the overall experience of the characters' exploration journey through the world of Sanctuary and multiplies the enjoyment of the story, the team, and your own way of seeing the characters. of Sanctuary ", says the developer.
Monsters also receive special attention
The creatures have been created with the same care as the characters and "everything happens because the player likes to kill him. For this it is important that the appearance of the monster corresponds to his game mechanics and that it has a bloody or demonic point. new, but at the same time graphically familiar and have some touches of Diablo. The latter apply to all of our monsters a degree of detail, an understanding of gameplay needs, a level of design artistic and, of course, the demonic theme common to Diablo".