Sony just announced that Destruction AllStars, the exclusive sports action and car combat game for PS5 will be released in physical format on April 16th with a price of 19,99 euros. This title was originally released for subscribers to PS More last February 2, and still be available until April 5.
From 6 of April the game can buy on PlayStation Store in the Standard and Digital Deluxe editions, as well as the give it fsica to get to the stores from April 16th.
This way Destruction AllStars it will finally come out in physical format as it was originally intended, since it was going to be one of the PS5 launch games last November 19 at a price of 79,99 euros, but a few days after its launch Sony backed down and decided to delay it to include it in the PlayStation Plus subscription, and now launching it at a much lower price than initially planned.
The first season just started
This announcement coincides with the recent premiere of the first season in the new seasons way, Hotshots. The main novelty of the first season is the introduction of Blitz, the new competitive mode in which the players form teams of three players and four teams per game (3 against 3 against 3 against 3).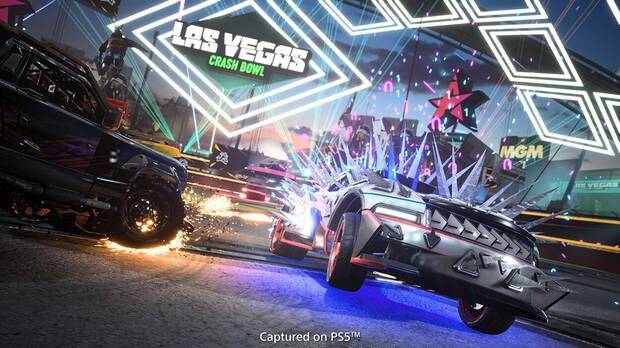 In addition, it will include a new Battle Pass during the first season, in which players will earn exclusive cosmetic content as they rank up regardless of whether they play the free or premium Battle Pass. To these new acquisitions are added two more great innovations: a new AllStar called Bluefang, of which more details will be known soon, and the new photo mode.