During the State of Play held tonight Bethesda has shown a gameplay 9 minutes from Deathloop, the new action game of Arkane Studios, creators of the acclaimed saga Dishonored, to arrive on September 14 to PS5 and PC. You can see it below:
A deadly loop in which we will have a multitude of possibilities to end our objectives
In this action adventure we will put ourselves in the shoes of Colt, who has the mission of take down the Visionaries, a group of artists, scientists and personalities of high society, but we will have to do it before the cycle restarts.
The cycle of Deathloop restarts each of the and our mission is kill all the Visionaries before that happens. In total they are eight targets to assassinate, but each one will be in an area of ​​Blackreef Island and throughout the stage there will be personal guards that will not make it easy for us to move around it. Fortunately, even if the cycle is restarted, the game will allow us to keep certain things that we have achieved in the previous cycle, such as supernatural weapons or abilities.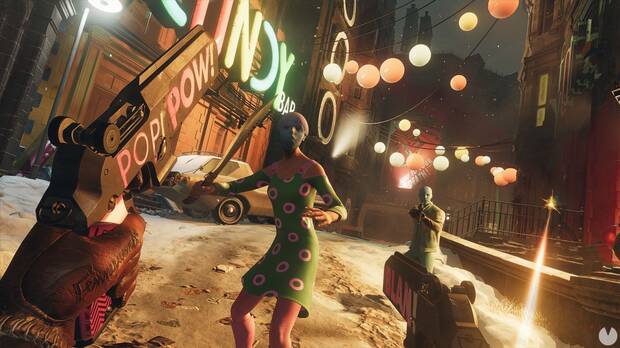 Between cycles we will also keep the information on where the visionaries are: in total there are four districts in which each of the eight objectives could possibly be, but in the first games we will hardly know where they are, so it will be important to repeat the loop over and over again to gather information and find them in a more accurate way; for example, when everyone is in the same district at the same time. To end these objectives we will have multitude of weapons and we can do it with direct action or stealth, showing this gameplay what the creativity of the players be very important and let us express ourselves in many playable ways.
In addition to all this, there is a multiplayer mechanics that allows anyone can enter our game to try to stop us with their weapons and particular powers. The other players will arrive at our game without our knowing it and they will do so in the shoes of Julianna, a lethal assassin, being something similar to the invasions of the saga Dark Souls.