Dead by Daylight also wanted to join the celebration of the 25th anniversary of the saga Resident Evil and, for this, they have announced a special collaboration chapter with this universe of Capcom. Content will be available next June, 15 in Spain and around the world, as they have revealed in a broadcast on the occasion of its 5 anniversary. Its price will be $ 11.99, and it will allow players to put themselves in the shoes of Leon S. Kennedy Y Jill Valentineas they plunge back into the Raccoon City nightmare. Players will also be able to choose to embody Nmesis to hunt down the other users, while the map of the police station It will also be included in this content. Players who purchase this episode will receive a free Umbrella charm.
Dead by Daylight and his collaboration with Resident Evil
Chapter of Resident Evil from Dead by Daylight welcomes two new Survivors in the Mist: Leon S. Kennedy y Jill Valentine. "Leon S. Kennedy, a highly acclaimed character from the renowned saga, dedicated his life to protecting civilians from the calamities of Umbrella Corporation and now spend his days fighting to survive, "detailed from Behavior Interactive." Just as loved by fans, Jill Valentine is a brilliant STARS officer who survived the Mansin Incident. as well as getting out of the collapse of Raccoon City alive before The Entity took her. "
Each Survivor arrive with three advantages that we can use to get out of the games alive: Flashbang, one of Leon's perks, it allows players to spawn a completely new item. Once a certain rate is reached in the repair progress of the generators, Leon will be able to hide in a locker and craft a flash grenade – which then can be used to temporarily distract or blind the Killer.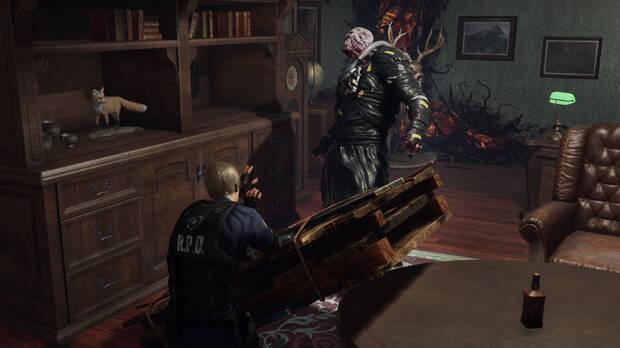 Leon and Jill will have to survive Nmesis in Raccoon City once again.
On the other hand, users who prefer to play as the Assassin will be able to enjoy embodying Nmesis: podrn infect survivors with its powerful tentacle attacks. The more it infects them, the more power it gains as its tentacle range increases. To counter its damaging attacks, survivors can rely on vaccines scattered all over the maps. Available in limited quantities, Vaccines will help alleviate infection for Survivors and they will allow them to continue their mission of repairing generators, opening doors and saving their lives.
Yes, not everything will be so simple: the Assassin will have the help, for the first time in Dead by Daylight, from AI controlled enemies. In this case, and how could it be otherwise, we will find hordes of zombies which will also pose a threat to players. In this way, be better than the survivors devise new strategies when it comes to finding your way out and getting out alive.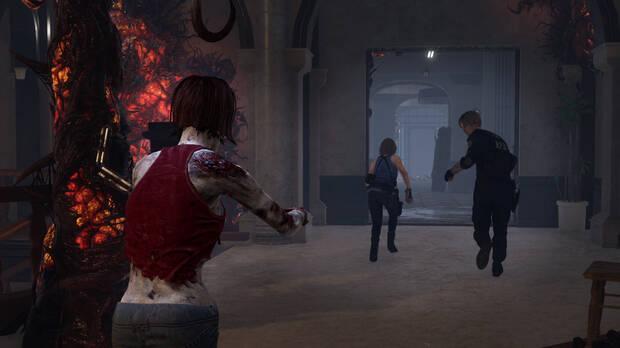 On the other hand, players will also be able to explore a new map: the Raccoon City Police Station, a now decrepit relic of what was once a beacon of justice and one of the city's most mythical locations. We remind you that the Resident Evil episode will be available on Dead by Daylight the next June 15, for a price of $ 11.99 (We do not know if the same price will remain in euros).
We remind you that the game is available for PlayStation 5, Xbox Series, PlayStation 4, Xbox One, Switch, PC y Google Stadia. "A curious slasher in the form of asymmetric multiplayer that still needs a little more polish and content to finish convincing", we wrote in our analysis when it was released.