Days Gone, the post-apocalyptic open world game developed by Bend Studio and published by PlayStation, coming to PC next May 18 both on Steam and in the Epic Games Store at a price of 49.99 euros in Spain. When you do enjoy a series of specific technical characteristics for this version, but apparently it will not have two of the most anticipated improvements by computer gamers: it will have neither DLSS compatibility nor ray-tracing.
This has been confirmed by Bend Studio itself in a new FAQ that he has published on his official page. In this question and answer section, the developer explains that Days Gone will have neither DLSS support nor ray-tracing and PC, although the first characteristic says that it will not be compatible "for the moment", leaving the door open for it to be so in the future. On ray tracing it does not include this clarification, implying that it is a closed decision.
Graphics and performance improvements Days Gone and PC
Although it does not have either of these two aspects, Days Gone take advantage of the possibilities of the PC to introduce certain graphical and performance improvements that were not available in its original version for PS4: have a improved overall environment and character texturing, new dynamic lighting, ambient occlusion, and reflections enhancements. Will also have monitor compatibility ultrawide, framerate unlocked to achieve up to 60 fps and an enhanced photo mode with higher resolution.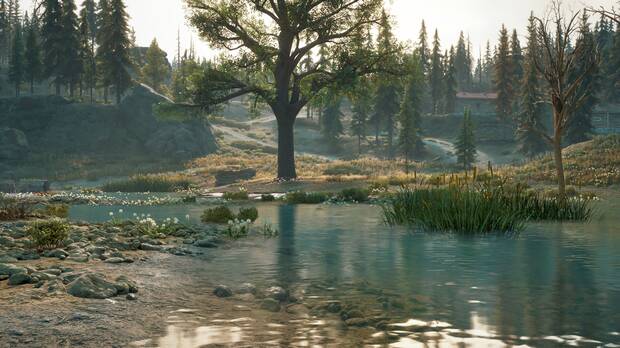 Days Gone originally released in 2019 exclusively on PS4, at which point we said of him in our review that "it's a very entertaining open world adventure with a great atmosphere who knows how to hook with an interesting story, with some tense and fun confrontations against the monsters, as well as some satisfying motorcycle rides through its beautiful places. to 100%.