Jim Ryan, Head of PlayStation, has given an interview to the Axios portal in which, among other topics, he has talked about the decision to withdraw Cyberpunk 2077 from the PS Store from PS4. CD Projekt RED's futuristic role-playing game had a bumpy debut, especially on consoles, and the Polish company announced that anyone unhappy with the performance could request a refund; immediately afterwards, PlayStation announced that it would stop distributing the title in the digital store of its console, a decision that remains active to this day.
During the interview, Ryan explained that it was not an easy choice: "It was a very difficult decision for usbut ultimately we had to act in the interests of the PlayStation community, and not selling a game knowing that it could end up being a bad experience for them"says the president of the company.
Jim Ryan does not give details about the return of Cyberpunk 2077 at the PS Store
Not long ago, CD Projekt revealed during a meeting with shareholders that still waiting for PlayStation to let them sell again Cyberpunk 2077 in the PS Store of PS4. It was Adam Kiciński himself, CEO of the Polish company, who declared that the decision had been made by the PlayStation itself unilaterally and that they were working on fixing the game so that it could return to the digital store as soon as possible.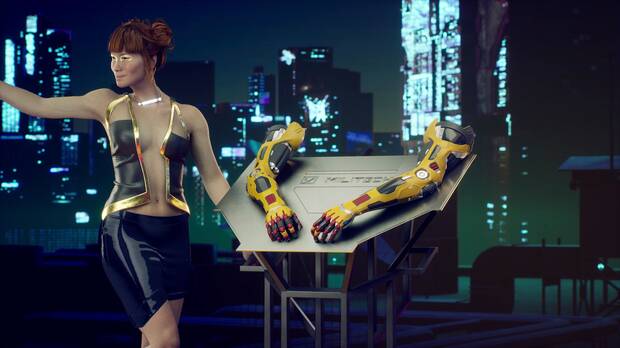 Those, Jim Ryan declined to give details about when he could return Cyberpunk 2077 at the PS Store. From CD Projekt RED they insist that they have worked to fix the game with successive patches that have reduced its technical problems, although it seems that there are still aspects to be fine-tuned and almost half of the development team is still working on fixing technical problems. It should be noted that, even though the disappearance of the game from the PS Store has affected the sale of Cyberpunk 2077 on other consoles, the relationship between both companies remains cordial.
Cyberpunk 2077 is available in PS4 (only in physical format), Xbox One, PC y Stadia. In the future there will also be a version next-gen for PS5 and Xbox Series X / S, although it does not have a release date yet.