CD Projekt RED has confirmed that update 1.2 of Cyberpunk 2077 be available "soon" on PC, consoles and Google Stadia. It had previously been announced that it would arrive at the end of March – delayed due to the cyberattack suffered last month – so it is possible that it will do so in the next few hours or days. This is one of the important updates, as shown the huge changelog that you can find on its official page; in fact, the developer mentions that there are more adjustments, but those are the important ones.
Patch 1.2 for Cyberpunk 2077 is coming soon! Heres a list of the most notable changes coming in this update:https://t.co/wNRJL2mwj9 pic.twitter.com/Fc2lU1474W— Cyberpunk 2077 (@CyberpunkGame) March 29, 2021
Several of the improvements were detailed a few days ago and have to do with the behavior of the police, criticized for their incredible speed – the agents appear almost instantly after committing a crime – or improvements in the control of vehicles in driving and to avoid blockages. on the stage. But there are a lot more things that patch 1.2 fixes, be it bugs or experience improvements related to Night City NPCs, inventory management, damage balances, elimination of errors in the mission system that prevented the completion of the order, corrections in certain animations, changes in the collisions of the map that could cause "holes", graphical improvements and interface, and so on up to more than 500 changes.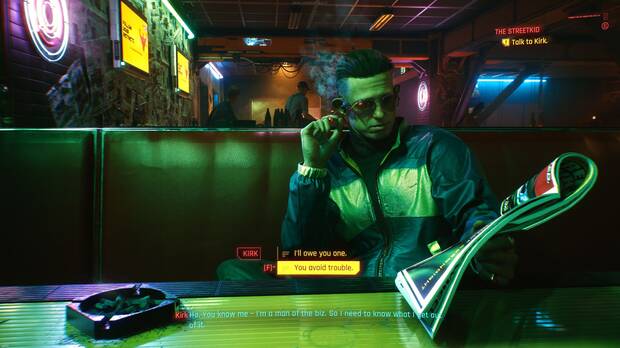 Performance improvements
Patch 1.2 should also improve performance on all platforms, and it seems that there will be a greater difference in consoles of the last generation or in modest PC equipment. They are settings that improve stability, reduce the number of random hangs, memory management is optimized in various systems, shadows, physics and animations are improved, among other aspects. All users should notice improvements in the quality of materials, indoor and outdoor light sources, rendering of long-distance visible textures, and more. On PC, AMD cards can enable ray-tracing with the latest drivers.
Sign CD Project RED this update should fix a lot of accidental character deaths, which in their estimates would have killed more than 4,000 players in the past month. The Update 1.1 was released last January and was also intended to address priority crashes, memory management, performance, and bugs.