Cyberpunk 2077 It was published on December 10 last year on PS4, Xbox One and PC, but eight days after its release Sony decided to remove the game from the PS Store for the problematic premiere that it had and that gave so much to talk about at the time. At the moment the game is still not available on the PS4 and PS5 digital store, so it can only be obtained for that ecosystem in physical format.
Now CD Projekt RED, responsible for Cyberpunk 2077, have revealed that still awaiting Sony approval to return the game to the PS Store. They have done so during a meeting with shareholders that took place today and in which they have admitted not having additional information on this matter despite the fact that they continue to work on improving performance of the title and, according to them, the results are palpable.
"It is a decision exclusively for Sony"
"Unfortunately I have no new information about it. We continue in conversations and with each patch the game improves with visible progress," he began by saying. Adam Kiciński, CEO de CD Projekt RED, during that meeting. "But, as we have said, it is exclusively a Sony decision, so we are waiting for confirmation that they have decided to return this game [a la tienda digital]. Until then, I can't tell you anything else. "
Cyberpunk 2077 it continues to receive patches that fix some of its more serious bugs, as Kiciński explains, but it seems that there is still a long way to go. The most important update was 1.2, which brought with it more than 500 changes and fixes for the futuristic RPG. Even so, it seems that Sony is not clear on this yet and, although the relationship between the two companies is cordial, the absence of the game on the PS Store is affecting not only sales of the game on PS4, but also also on other consoles. Sales that, on the other hand, in 2020 alone exceeded 13.7 million units.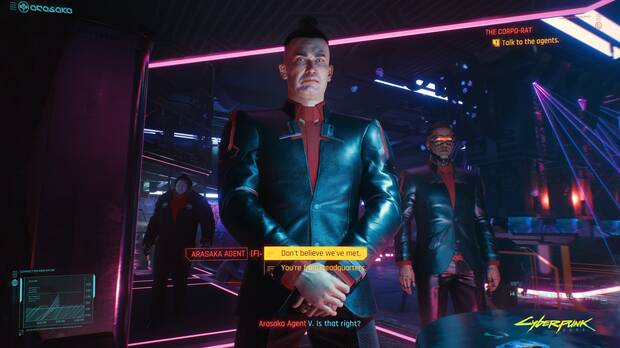 Today Cyberpunk 2077 is available on PS4 (physical format only), Xbox One, PC, and Stadia. Also coming to PS5 and Xbox Series X / S. You can read our analysis here and our guide here.