CD Project RED has put on the handbrake with the multiplayer of Cyberpunk 2077. After the eventful launch of this ambitious RPG, the Polish studio has preferred to dispense with the plans it had for this title and leave the online mode of the game parked at least for now. The intent of the study is incorporate multiplayer in future installments, accompanied by a new technology that they are developing, instead of releasing it as a separate game as they had originally planned. You have now just welcomed the important patch 1.2, which adds more than 500 improvements to the PC and console versions (PS4, Xbox One); later it will also be available on Stadia. We remind you that the title was launched in Spain and the rest of the world last December.
CD Projekt leaves the multiplayer of Cyberpunk 2077
CD Project has established a whole strategy to solve the problem that has been Cyberpunk 2077 since its spectacular debut. The president and deputy chief executive officer of the company, Adam Kiciński, maintains that they have "reconsidered" their plans for the game. And that has made multiplayer is off your horizon. What goes on ahead are the DLC and expansions of the main game, whose names and details were leaked yesterday.
As for multiplayer, CD Projekt indicated in January 2020 that this online mode it will be a "triple A" pitch instead of a complement of Cyberpunk 2077. In this way, last November Kiciński qualified his words by adding that this aspect of the game is "a separate dedicated production, a great production. We think of it as a standalone product".
Multiplayer is out of the game
Despite these ambitious plans, CD Projekt seems to have preferred to heal in health and focus your efforts first on fixing the main game. In the video that we have left you on these lines, published last Tuesday, Kiciński expressed the following regarding this multiplayer modality (approximately 20:00 minute): "Previously we suggested that our next triple-A will be a Cyberpunk multiplayer, but we've reconsidered this. "He then added:" Given our new, more systematic and agile approach, Rather than focusing primarily on a great online experience or game, we are focusing on incorporating online into all of our series someday.".
In a conference call, Kiciński was asked to confirm which games are currently under development within the CD Projekt Red offices. Regarding multiplayer games, he stated the following: "We are changing our approach, that's why we want to have online in our future games, definitely, but step by step. Therefore, we are working on specific features that enhance our single player games, but we are not working on releasing an upcoming game as a great online experience. Therefore, we will enhance our single player games with online experiences".
"We are not working on releasing an upcoming game as a great online experience."
"The only change is that we continue to work on it, but not as if it were a main production linebut as a supporting production line alongside our single player productions, "he clarifies." We believe that our ideas, once revealed, will be very exciting for players like an additional experience that adapts to our single player games".
In the video this past Tuesday, Kiciński assured that CD Projekt RED is building a technological framework that will allow it to introduce online elements in its future games. But your efforts will focus primarily on developing single-player experiences. "Let's emphasize this here, CD Projekt Red makes story-based AAA RPGs for one player, that is not changing. What is changing is our long-term approach to online", he says.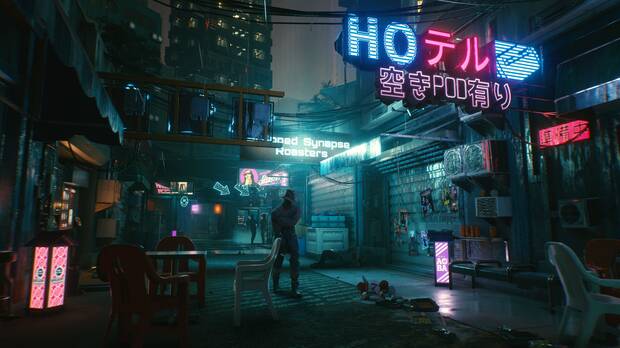 A new technology for online
In this way, CD Projekt is currently working on finding a way to implement online components without sacrificing "the DNA" of your single player games. "We want to take thoughtful steps to build strong online capabilities," he says. In addition, he added that they are developing "an online technologist" which will be integrated into the production of their "future games". In this sense, he adds: "This technology promote the online components that we decide to introduce in our games".