Conqueror's Blade unfolds his Viking potential with season 7, which will be available tomorrow March 18th What a free update for Spanish players and from all over the world. The development studio Booming Games has offered the details of this content, while they have collected all this action in a spectacular trailer that we leave you under these lines. Spiced with music from cure, advance like this a new era of wars. We present them all the information:
Conqueror's Blade: The Vikings arrive to wage war
This medieval-style MMO prepares to open the doors to the Ragnarok in the morning. For now, we have the opportunity to enjoy a first preview of Season VII: Wolves of Ragnarok, which we have left you on these lines. Be better than the players of Conqueror's Blade go preparing your weapons, because the trailer is accompanied by a terrible prophecy: "A new era of wars is about to begin". In the video we can also hear Galgaldr, a song from the album blow What did the Nordic band publish? cure in 2019.
In this season's new campaign, players will jump into the northern recruitment that will help them reinforce their troops. To get these new units, users will have to give their all in New Unit Challenges throughout this seventh season; among these new characters we find: the fearless shield maidens, unstoppable berserkers and the bloodthirsty Sons of Fenrir.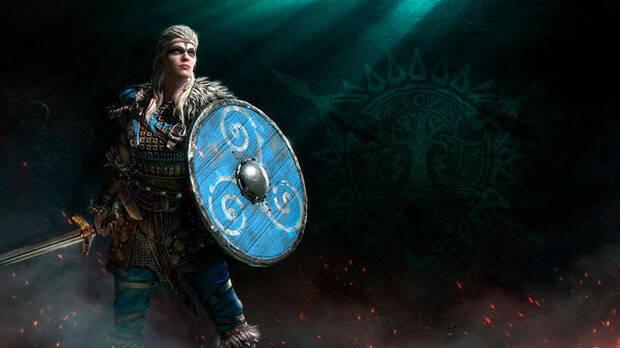 Conqueror's Blade prepares for Ragnarok
Players will also be able to increase the attributes of his warlord with a new rune system, as we deploy our entire battle arsenal in one new map. In addition, we will have to prepare to fight to claim over 100 exclusive rewards seasonal next to next Battle Pass– Players who purchase early will enjoy the Hero Outfit Thegn unlocked, along with a bundle of free items for instant use in the game.