Clash: Artifacts of Chaos presents us with a commitment to adventure and struggle, which are combined together to invite us to immerse ourselves in the world of Zenozoik. Colorful and loaded with dangers, the players will embody a peculiar warrior to whom an important mission will be entrusted. Developed by NACON and ACE Team, the title is preparing to reach Spain and the world next 2022; time to debut for PlayStation 5, Xbox Series, PlayStation 4, Xbox One and PC (Steam, Epic Games Store). This week we have been able to take a look at its gameplay, which offers an eye-catching combat system:
Clash: Artifacts of Chaos introduces us to the lands of Zenozoik
"You are pseudo, a powerful warrior who lives secluded in the strange land of Zenozoik ", is the first thing we read in the synopsis of Clash: Artifacts of Chaos. "When you get caught up in the Quest for the Chaos Artifacts, everything changes. Explore the world and defeat your enemies, but never forget the sacred rules of the Ritual. "In this way, players will embark on a rare and inhospitable world, in which they will meet all kinds of characters while touring these striking places.
Our character is a formidable warrior that, despite facing life stoically, the truth is that he lives tormented by his own demons. That is why he decides to live away from civilization … until he a little creature crosses your path. This being harbors incredible healing powers that attract the attention of Gemini, the terrible Lady of Artifacts. In an attempt to protect the creature, Pseudo becomes embroiled in a plot he hadn't expected.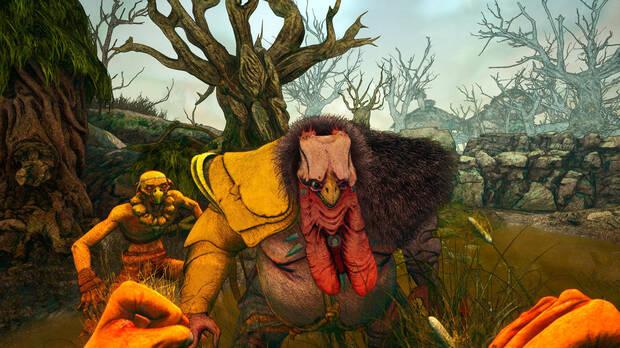 Pseudo will face Gemini, the Lady of the Artifacts
In addition to its aesthetics, Clash: Artifacts of Chaos draws attention to the use of an original mechanic to combat: "In Zenozoik there is only one law. According to an ancient custom, the rules of combat are determined by a game of dice in which artifacts with special properties are used. To be successful, you will have to look for the most powerful of these artifacts, fighting your battles according to the changing rules of the Ritual. "
Then, in hand-to-hand combat, we will have to master the ancient techniques of martial arts. We can grab our enemies, stop their blows, stun them, dodge their attacks … mistakes can be fatal, so we will have to improve our skills as much as we can to face the most powerful adversaries.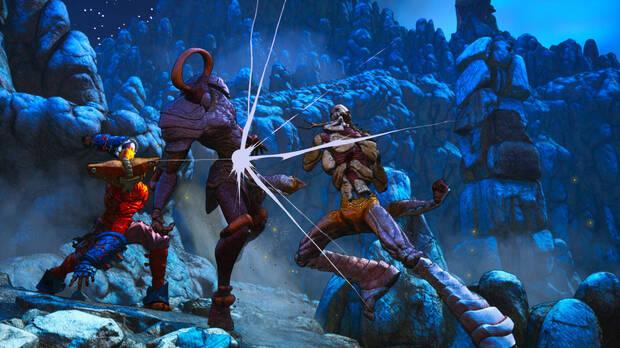 The title also features a multiplayer aspect: at night, we can access the dreams of Pseudo, where we can embark on a cooperative adventure with up to three players or challenge other users in battles in the arena. We remind you that Clash: Artifacts of Chaos estar disponible en PlayStation 5, Xbox Series, PlayStation 4, Xbox One y PC (Steam, Epic Games Store) el prximo 2022.