Resident Evil 8: Village is the long-awaited sequel to Resident Evil 7 And that should be enough to promote the game, but Capcom has found in the character of Lady Dimitrescu and her fame on social networks the perfect hook. And they know how to exploit it. One of the actions of the promotion consists of show a life-size silhouette of this witch so that visitors to video game stores can be photographed with Dimitrescu's image, 2.9 meters. The image of this decoration can be seen on social networks and has been shared by Capcom Asia on Facebook.
I need this standee….now #ResidentEvilVillage #LadyDimitrescu pic.twitter.com/ZdIvCU7yVO— Extra Mayo (@EricLMayo1981) March 26, 2021
According to Capcom, para Resident Evil 8 if you seek a theme of castles and vampiresThat's why the game takes place in a strange European village. But in order not to be limited to the most common representation of these creatures, a species of sorcerer vampires was sought, inspired by the famous Hungarian assassin and noblewoman Elizabeth Bthory, who was a descendant of Vlad Tepes-The Impaler, who served as inspiration for Count Dracula. – as well as Morticia Addams played by Anjelica Huston. The result: a giant woman with influences from the Great Depression era and manners more exquisite than other typical villains of the saga. Players of the demo available on PS5 – another one will be coming soon to all platforms – have already been able to see the height of Lady Dimitrescu in first person.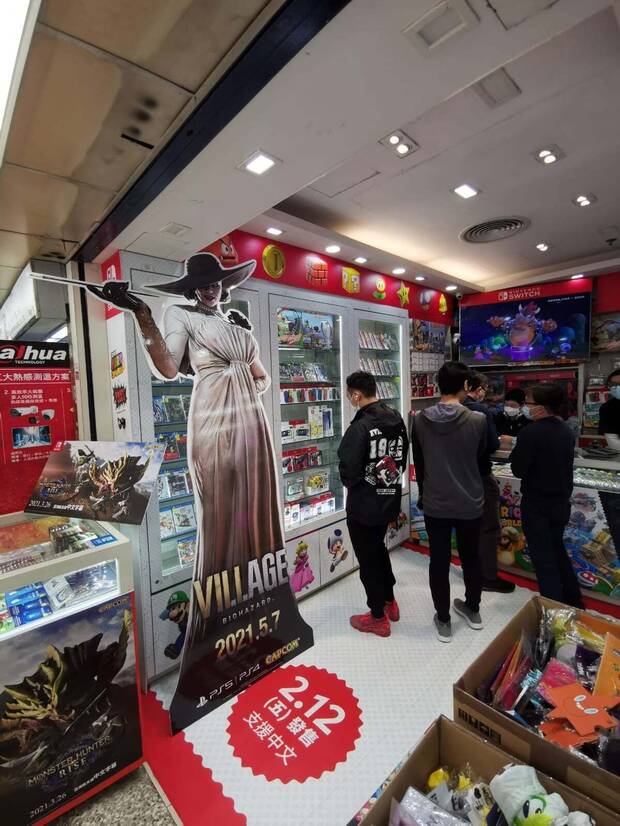 A concept beyond zombies
Resident Evil 8 feature enemies and monsters influenced by the folklore of the fictional region where Ethan Winters' adventure takes place. In addition to Lady Dimitrescu and her squad of female vampires or witches, the trailers have also hinted that there will be werewolves. According to the team, the intention was to get away from the more classic zombies, too seen in video games and movies. "We want to analyze the characters and elements of the series Resident Evil until now, to see if they really are still scary, "said the art director," or if they had become so mainstream that they had lost their effectiveness in scaring players. "