Activision Blizzard is one of the companies that not be present in the E3 2021, virtual event that begins on Saturday, June 12 and will run until Tuesday, June 15. Apparently, and according to the VGC, the US firm would have ruled out participating in online broadcasts with the intention of continuing to prepare Call of Duty: Warzone for the arrival of the annual delivery of the war saga, which will take the franchise back to WWII.
This medium ensures that the next installment of this series will be called Call of Duty: Vanguard, be developed by Sledgehammer Games, as Activision made official, and that, as we said, be set in World War II: This is precisely what has led to the delay of the announcement of the game or, at least, what has caused that it will not be at E3 2021, because, according to VGC, today they will be preparing the map of Call of Duty: Warzone to adapt it to WWII in its largest update to date.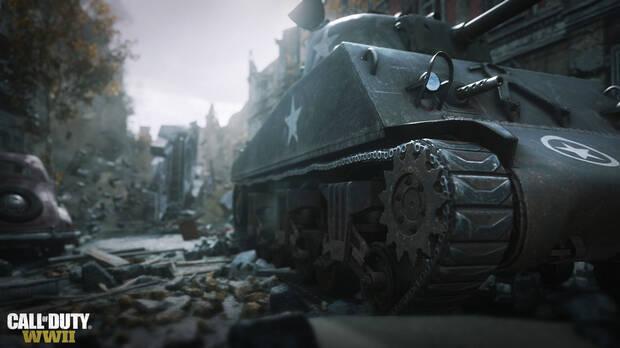 The new Call of Duty It will arrive in November and it will be intergenerational
Activision would have given Sledgehammer Games more time to prepare the Call of Duty: Warzone for the arrival of Call of Duty: Vanguard because want to announce the new delivery in the battle royale free, as they already did with Call of Duty: Black Ops Cold War, Y launch it in november, as usual, month in which the free-to-play of the saga to receive their news related to World War II at the same time that the new game is released.
According to VGC reports, the Sledgehammer Games plan includes a new map for Call of Duty: Warzone, the largest and most ambitious to date, which would be set in the Pacific, one of the main scenarios of the Second World War that will be represented in Call of Duty: Vanguard, although evidently there will also be battles in Europe. Furthermore, this information suggests that include a campaign mode, a multiplayer mode, a zombie mode and new vehicles.
Call of Duty: Vanguard launches in November for PS5, Xbox Series X / S, PS4, Xbox One and PC.