Calculator, the calculator available on the Nintendo Switch eShop at a gold price, has been the subject of ridicule these days. It seems surreal, but this program that has recently joined the family of digital content of the online store of Nintendo it has given much to talk about for many reasons. The first of them, his crazy price of 8.99 euros. The second, its inclusion totally out of place in a video game store.
Calculator has received all kinds of reviews and mocking comments from Nintendo Switch users
There have been few users who have reported their impressions about the new app, not a video game, of the eShop de Nintendo Switch. They have done so through the international criticism portal Metacritic, which is very popular as it collects comments from critics and the public about video games, cinema, music and other forms of art. In this case, there are no reviews by specialized media, but we bring you a compilation of the reviews made by those who have been able to "play" Calculator.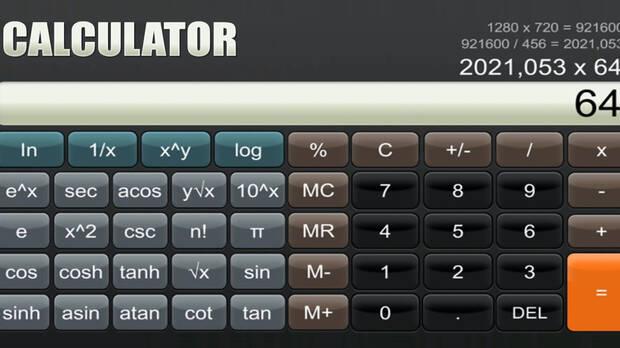 Calculator in order to Nintendo Switch count with one Remarkable high on average with 19 reviews total. One user comments the following: "GOTY (Game of the year), the game has a good price, it is the best game I've ever tried, all the characters are balanced. "Another user of the page also comments:" Too many plot twists in the last hour of play. I'm a bit in awe of how far the developers have come. Nothing has been saved for the inevitable sequel. "
The wave of ironic reviews towards Calculator it doesn't end here. There are users who have demonstrated the acquisition of their copy of Calculator Y have endeavored to offer a complete analysis. This is the case of a Reddit user, who divides his analysis into different sections, and another user who has contributed his opinion in video format for YouTube. Of course, the taunts towards Calculator are fully understandable, especially considering that Nintendo Switch does not have some applications widely demanded by the community such as Netflix or other platforms streaming.