If you play like Assassin's Creed: Valhalla O Valheim your yearning to feel like Vikings has not yet satiated, take note: the development studio Viewfinder Games has announced Blood of Heroes, a Nordic cut PVP that takes place in different combat arenas. The title will be available in Spain and around the world both in PC como en PS4, PS5, Xbox Series X/S y Xbox One; and those players who want to try it will be able to do so May 4 thanks to a closed beta to be available for PC. To participate you only have to register on their website.
Blood of Heroes, the brutality of the Nordic combat
"Blood of Heroes face the greatest heroes of an unforgiving frontier world in a intense player vs player combat"is the description offered Viewfinder Games. In this way, players will be drawn up to Nordic style medieval combat arenasand there they will battle fearsome warriors in a fight to the death. To achieve glory, users will be able to make use of a wide variety of fighting styles, while wielding different weapons and abilities.
During the closed beta to be available on May 4 for computers, players will be able to jump onto the battlefield with 6 different heroes. They will be able to try the individual and group combat. "Hone your skills in a battle where the art of the sword is enhanced by powerful war stamps, and he meets scorching counterspells"the development studio details. Players will have to choose whether they prefer a fast combat style, powerful strikes, or whether they prefer to opt for skills that produce areas of effect.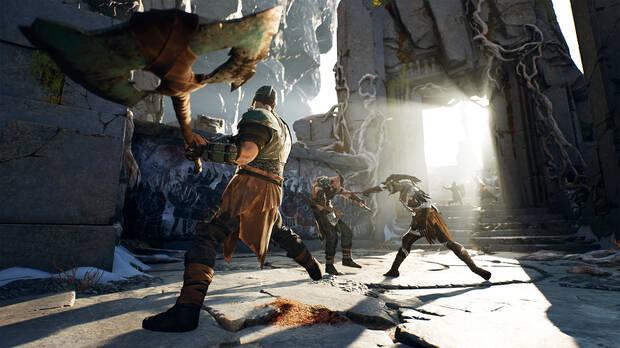 The greatest heroes face each other in this world of combat
"We want to make a game that we love to play ourselves: a wicked world, full of adrenaline, inspired by Dark Souls, with relentless player versus player battles and warriors showing neither mercy nor fear, "said game director Dmitry Voronov in a press release. Blood of Heroes, just like in the story, heroes are not always knights in shining armor who fight for a greater good. They may be relentless, cunning, vindictive or, vice versa, supportive and protective".
We remind you that Blood of Heroes is slated to debut in PlayStation 5, Xbox Series, PlayStation 4, Xbox One y PC. Players who want to try the title can do so with closed beta on May 4, for which they will have to register on the website if they want to participate.