Bioshock 4, or whatever it ends up calling the new game in the 2K Games saga developed by Cloud Chamber, use the graphics engine Unreal Engine 5. The information comes from a job offer detected by the portal OpAttack and shared by GamesRadar, where it is reflected that the study seeks a programmer of gameplay snior with capabilities to work with the new Epic Games engine.
The job offer specifies that the employee will work largely in the world and progression systems of the player. And it is detailed among the key points: "Working with Unreal Engine 5 adapting existing systems and developing new technologies to meet the project's technical needs and creative goals. "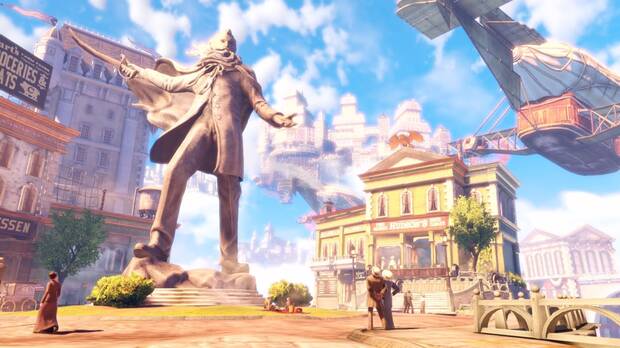 Publisher 2K Games announced the new Bioshock in December 2019. The project is in the hands of Cloud Chamber, a new study with offices in Novato (California) and Montreal (Quebec). The team leader is Kelley Gilmore, who has two decades of production, promotion, and public relations experience on other 2K Games teams like Firaxis Games.
"We have founded Cloud Chamber to create worlds to discover, as well as the stories they contain, which transgress the boundaries of the possible in between of video games, "Gilmore said at the time, noting that there are veterans on the team who have worked on previous titles of Bioshock. Since then there have been no official communications, but it is known, also through job offers, that it will be set in a new open world city and what to count on dialog options.
Epic Games Releases Unreal Engine 5 In Early Access
On Unreal Engine 5, last summer a technical demo was shown running on PlayStation 5. This week Epic Games has shown another video running on Xbox Series X and PS5, while also opening up early access to the engine to developers. Among the games being created with this engine are Hellblade 2, the next game from inXile Entertainment, Dragon Quest 12: The Flames of Fate and of course, an update of Fortnite Battle Royale.