Biomutant, the open-world adventure RPG from Experiment 101 and THQ Nordic, has premiered in Japan as the second best-selling game of a week in which it has been the unique new release that has managed to place itself among the ten best-selling games. Surpasses him Mythopia, exclusive to Nintendo Switch, which for another week has been the best-selling console, ahead of PlayStation 5 and PlayStation 4.
The premiere of Biomutant last May 25th I placed 24.596 units in its version for PlayStation 4. Ahead, the Mythopia from Nintendo with 34,451 units, exceeding 100,000 copies in total. The podium closes it Monster Hunter Rise with 23.392 units that add up to an amount that already exceeds 2,255,000 games.
The best-selling title of the past week, Rune Factory 5, go down to fifth position selling 12,903 units; the week before, I placed 102,853 copies. Below we list the ten best-selling games in Japan according to data published by Famitsu shared in ResetEra between May 24 and 30.
1. (2) Mitopia – 34,451 (107,176)
2. (-) Biomutant – 24,596 (New)
3. (3) Monster Hunter Rise – 23.932 (2.225.801)
4. (4) Ring Fit Adventure – 14.057 (2.600.834)
5. (1) Rune Factory 5 – 12.903 (115.756)
6. (8) Minecraft: Nintendo Switch Edition – 11.635 (1.971.879)
7. (5) Resident Evil Village – 10.584 (173.132)
8. (7) Momotaro Dentetsu: Showa, Heisei, Raiwa mo Teiban! –10.290 (2.202.018)
9. (11) Mario Kart 8 Deluxe – 8.665 (3.852.865)
10. (9) Super Mario 3D World + Bowser's Fury – 8587 (757.936)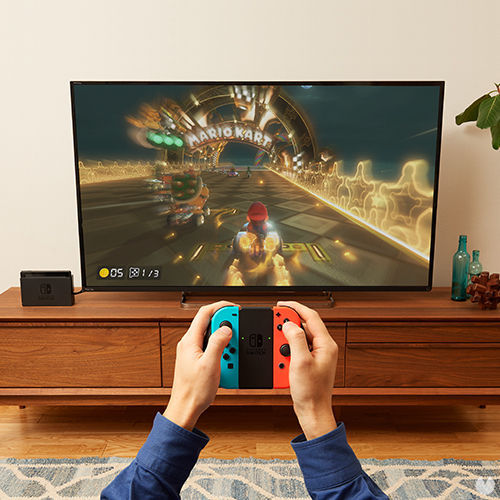 Nintendo Switch leads sales after exceeding 20 million units
Nintendo Switch ha exceeded 20 million consoles sold (between standard and Lite) and it is again the most popular console in Japan for another week: 71,148 units in total, mostly of the standard model. From behind, PlayStation 5 with 39,324 drives (most with disk drive) and PlayStation 4 (The Pro model is no longer marketed in Japan). The best-selling machines are the following:
PS5 – 33.566 (652.565)
PS5 Digital Edition – 5758 (129.485)
Xbox Series X – 391 (33.657)
Xbox Series S – 156 (11.846)
Nintendo Switch Lite – 22.058 (3.849.858)
Nintendo Switch – 49.090 (16.168.420)
PS4 – 2562 (7,788,255; counting Pro model: 9,363,948)
Nintendo 2DS XL – 425 (1.178.090; en general 3DS: 24.573.035)