The developer Goodbye World Games and publisher Skybound Games will launch Before Your Eyes for PC on Steam next April 8. It is a narrative adventure that takes players to a journey of self discovery for the memories of a foreign life. The particularity is that it will happen from one memory to the next, traveling in time years or minutes, every time it blinks, something that the game recognizes thanks to the webcam of the computer.
"Before Your Eyes is a personal account of self-discovery, a heartfelt story in which players ponder and relive the happy, beautiful and painful moments of a life they have already lived, "they say from the Los Angeles-based studio." Players embark on a trip that will make you think, accompanied by the ferryman, whose task is to guide the souls to the hereafter. They move in time using blinks in the real world to interact and progress in the history".
To advance between memories, players will have to look at specific parts of the stage of the game and blink, sometimes to to interact with different elements of the world and other times so that the memory fade and the following appears. They promise a story with "emotional ups and downs" that, at the end of the trip, allow to discover "the definitive truth".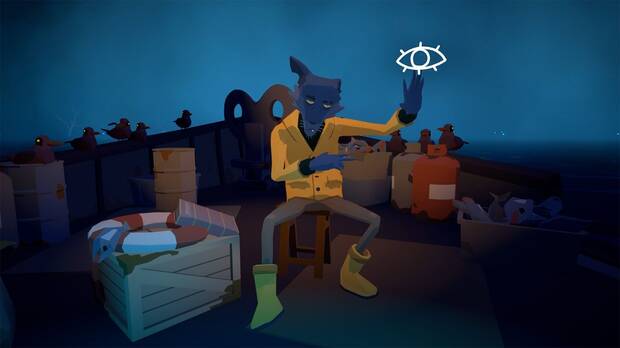 A game that has been in development for almost a decade "If the idea sounds familiar to you, it is because the game has almost a decade in development with different names, according to Oliver Lewin, conductor and composer of the title. The game won the prize Developers Choice en Indiecade 2014 and the Student Award at the 2015 Independent Game Awards. In August 2016 the diseador Will Hellwarth, was able to fund the project on Kickstarter with nearly $ 36,000 from patrons. In April of last year we heard about the project again, renamed as Coda.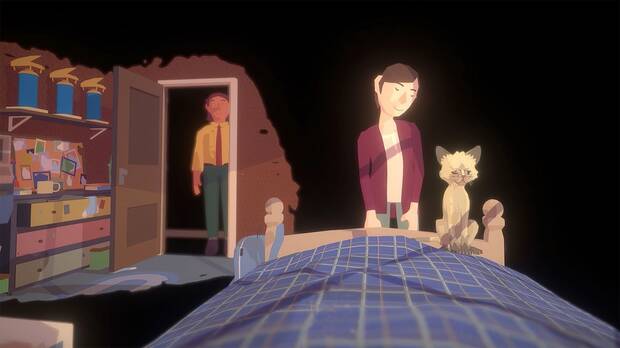 Finally, the project is in the final stages of a development in which they have co-produced Goodbye World Games and RYOT Studio from Verizon Media, supported by the distribution of Skybound Games (editors of The Walking Dead, Baldur's Gate Y Slime Rancher). Editor Director Ian Howe notes: "While keeping our eyes open can help us see, sometimes closing them reveals what we hide about ourselves, and I love how the game conveys this. In Skybound, the most of us have released a tear while we played it and we are delighted to help this incredible creative team distribute such an artistic and close game. "