At the beginning of June and shortly before E3 2021 we received the announcement of Battlefield 2042 by EA and DICE who presented us with their new shooter that bets on total war focusing on the multiplayer section (there will be no campaign), with gigantic maps and announcing, incidentally, a beta o Technical Playtest that was to take place at the beginning of July.
As many of you have been able to verify at the moment, the players have not been able to enjoy this first phase of tests, something that today DICE has wanted to clarify by announcing that finally will take place a little later than expected to be able aadir to tests the function of cross-play between consoles and PC.
DICE argues that one of the recurring questions from the community is about the cross-play, function that will have Battlefield 2042 So what want to try from the first technical test so they have decided to delay this first contact of the game until later this summer, so that "hundreds of participants can help us test some of the new features and functionality we are building for Battlefield 2042".
Specifically in this test we can see the cross-play between PC and next-gen consoles PS5 and XSX / S while in the final version there will be cross-play between the consoles of the past generation. What there won't be is cross-play between PS4 and PS5 or Xbox One and PC for obvious reasons since the version for the older platforms is limited to 64 player servers while current generation computers and consoles can gather 128. That is, the final cross-play from Battlefield 2042 will look like this:
Cross-play between PC, PS5 and XSX / S (PC and console players can choose not to play together).
Cross-play entre PS4 y Xbox One.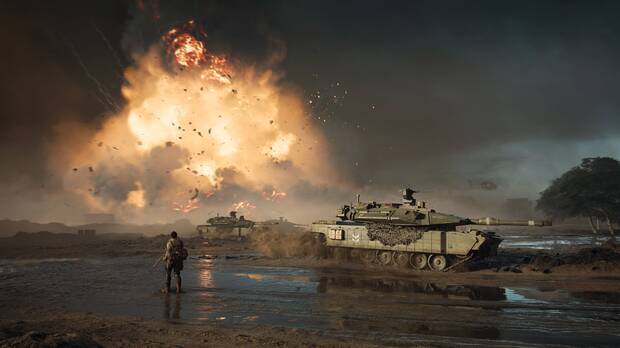 Cross progression and cross trade between all versions
Another interesting feature of Battlefield 2042 is that we will see cross progression and cross shopping between all versions of the game. For example, if we have bought the title on PS5 and also on PC we will see how all our progress (rank, unlocked items …) are preserved in both versions since they will be linked to our EA account and the same will happen with all content. extra that we buy once we have the original copy of the game purchased on both platforms.