Epic Games continues to expand the universe of Fortnite: Battle Royale and this time it does announcing a collaboration with DC Cmics since the company has presented the series of limited edition Batman / Fortnite: Zero Point to start publishing from the next April 20th of 2021 in a big handful of passes. This collaboration also includes redeemable codes to get additional cosmetics from the DC Cmics universe in Fortnite. If you want to know all the details, we will review them below.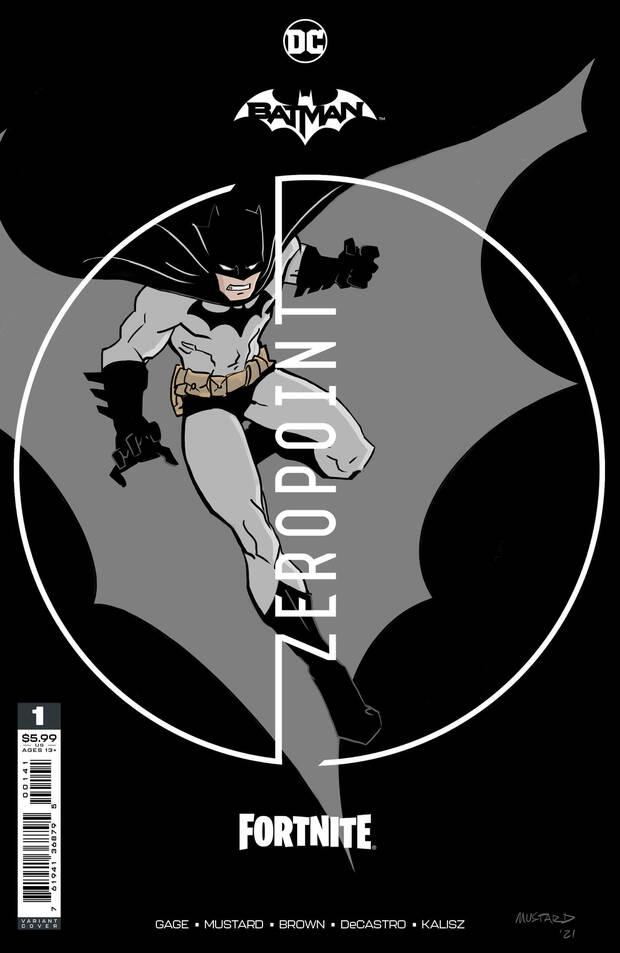 Launch of Batman / Fortnite: Zero Point, the new limited series of comics
The sky cracks over Gotham City … and tears reality itself. The rift takes the Dark Knight to a strange and unknown world, where he is stripped of all memory of his identity and origin. Batman, from DC Comics, has landed in Fortnite!
The new Batman / Fortnite comic series: Zero Point is formed by six numbers and arrive in digital format at DC UNIVERSE INFINITE (US only) and to your favorite comic shops in the United States, Germany, Italy, Mexico, Brazil, Spain and the Czech Republic; In addition, there are plans to publish the entire series in Japan, Korea, and France in the fall. Comic number 1 of this series will be published next April 20th 2021, after this publication, the following issues will be published twice a month in May and June, culminating the series on July 6 with a finale that will make our hair stand on end.
Take a look at the series of @DCComics from Batman / Fortnite: Zero Point:

→ Release 20/4
→ Bonus redeemable code for the rebirth Harley Quinn costume
→ Available digitally at DC UNIVERSE INFINITE (US only) or in stores

🔗: https://t.co/EYjlhXD2vZ— Fortnite_ES (@Fortnite_ES) April 14, 2021
Each physical instance of Batman / Fortnite: Ground Zero will also include dynamic alternative covers and intense stories of authentic comic book legends, such as the alternate cover for Issue 3, Batman vs. Snakes, by Jim Lee, editor and creative director of DC Comics. In addition to the impressive covers of Fetal Mikel, in this series of six numbers, there has been the participation of several talented artists, as Arthur Adams and Sabine Rich, Dan More (Detective Comics) and Amanda Conner (Harley Quinn, Harley Quinn and the Birds of Prey).
Batman / Fortnite Release Schedule: Zero Point
This is how the release schedule of the six issues in the Batman / Fortnite comic series: Zero Point:
Number 1: April 20, 2021.
Number 2: May 4, 2021.
Number 3: May 18, 2021.
Number 4: June 1, 2021.
Number 5: June 15, 2021.
Number 6: July 6, 2021.
How to redeem Batman / Fortnite: Zero Point codes to receive new skins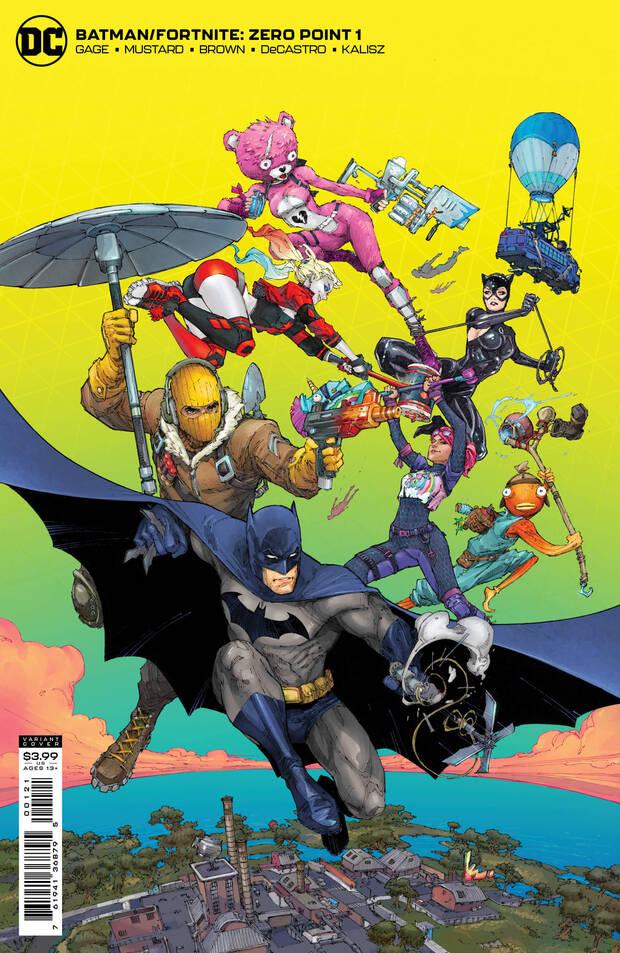 A special feature of these comics is that each physical copy of Batman / Fortnite: Zero Point include a redeemable code to get additional cosmetics from the DC Comics universe within Fortnite, inspired by the history of the comic. That is, we can obtain new special skins redeeming the comic code as a special reward.
It has already been confirmed that the first skin reward associated with comic number 1 in the series will be the new harley quinn rebirth costume. The rest of the costumes have not been announced yet, although Epic Games have said that players who redeem the six codes corresponding to the six numbers will unlock the new armored zero batman suit. To redeem rewards just follow these simple steps:
Visit fortnite.com/redeem.
Select your preferred platform or, if you already have an Epic Games account, log in (make sure you are logged in to the correct Epic Games account).
Enter the code of the comic or copy and paste it in the text field "Enter access code".
Select "REDEEM".
Check that the item you are going to exchange is correct and select "ACTIVATE".
Launch the game with the same Epic account. When loading the game of the Battle Royale mode you will receive a gift box with the unlocked cosmetics.
Notice: Codes expire on May 1, 2025.
If you cannot get hold of a physical copy of the comics, we must also add that all these costumes they will end up showing up in the item store of Fortnite the same day of publication of each number so that they can be purchased by paVos (Except for the Harley Quinn rebirth costume, which will hit the store in June 2021).
Fortnite is a Battle Royale that is free for PC, PS4, Xbox One, Nintendo Switch and devices Android e iOS, you can read our analysis and visit our complete guide to know the best tips and tricks.