Completely by surprise, Baldur's Gate: Dark Alliance, the classic RPG that originally went on sale for PS2, Xbox, Game Cube y Game Boy Advance, receive tomorrow one improved version for PS4, Xbox One and Nintendo Switch. The game can be played in PS5 y Xbox Series X/S for backward compatibility.
Baldur's Gate is a well-known franchise belonging to the gnero RPG and whose first delivery dates from 1998. The first deliveries were carried out by BioWare and they were very popular on PC. The delivery that concerns us today had a more action-oriented approach because of its controls and 3D perspective, but did not forget along the way its roots as a role-playing game. In fact, it is the first video game in the series to be released on other platforms beyond the PC, opening the range of players who could access it.
Baldur's Gate: Dark Alliance will bring improvements in its resolution and will keep the local cooperative
Interplay Entertainment, official distributor of the title, and the developer, Wizards of the Coast, have detailed different aspects related to platforms on which to be available, price and technical improvements. The title will be launched initially for the aforementioned platforms, but they ensure that throughout this 2021 it will also reach PC and mobile devices. The starting price will be 29,99 , will only be available in digital format and will be accompanied by improvements in the textures and a rescaling to 4K on PS4 and Xbox One.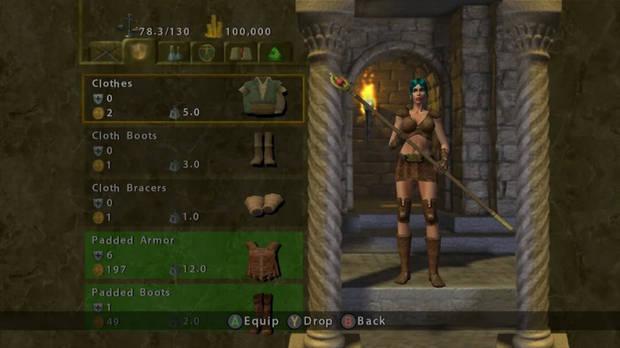 They specify that it is not a remaster, but of a relaunch adapted to current resolutions. Therefore, we are talking about the same game as it was published, but adapted to the screens of today and the controls of modern consoles. Do not expect a completely renewed technical section or new functions. Some features of the original game remain, such as the two player local co-op, a feature that is increasingly missed today.
Delivering, Baldur's Gate: Dark Alliance will leave tomorrow for PS4, Xbox One and Nintendo Switch in digital format. Users of PS5 y Xbox Series X/S They can also play the title and those of PC and mobile devices will have to wait until the end of the year. Did you play the original version at the time or will you give it a chance now to be more accessible?