Baldo conquered the hearts of the whole world when he showed his first trailer back in 2019, a video in which apart from his quirky and adorable drawing style, reminiscent of Studio Ghibli's technique, it also let us see a gameplay that made it clear that this project follow the path of classic adventures, in the The Legend of Zelda, to immerse ourselves in the exploration of a bucolic scene that is as traditional as it is mystical.
Now its leaders, the members of the study Naps Team, have posted on IGN a extenso vdeo gameplay with 13 minutes of footage. It is an extensive walk first through the village, which seems to be from the initial areas of Baldo, and then around, in a are you secundaria that takes the protagonists to a mysterious cave and a wrecked ship. You can watch this extensive video of the gameplay below:
No confirmed release date
As you can see, Baldo I will place great emphasis on exploring the environment, in dialogue with the characters that we meet and in the interaction with elements of the scene, where we can also find hidden objects. There will also be combat, although in this video we cannot get to see it, both with final bosses and with smaller enemies. There will be, of course, the puzzles integrated into the environment.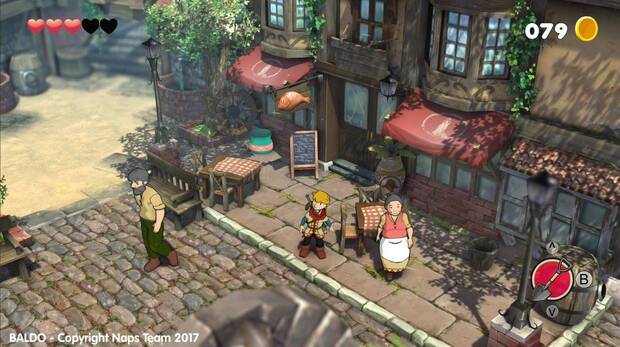 We don't know anything about Baldo's release date yet. Initially it was scheduled for summer of last year, date on which it was going to be released in advance on Nintendo Switch, but in September its creators announced a delay sine die. Currently its official file in the Hybrid eShop is still not updated, but perhaps this new gameplay Please indicate that development is going well and that we will have news about its release soon. We do know, for example, that will be launched with the official title 'Baldo: The guardian owls', and that in addition to a Switch also coming to PS4, Xbox One and PC.