Babylon's Fall, the Square Enix action adventure developed by PlatinumGames for PS4 and PC was announced at E3 2018. Since then we have learned very little about the project except that it is still in development and progressing "well". It is possible that in a few days we will know more about the title with its appearance at E3 2021: a closed beta record has appeared in the Steam database, according to SteamDB.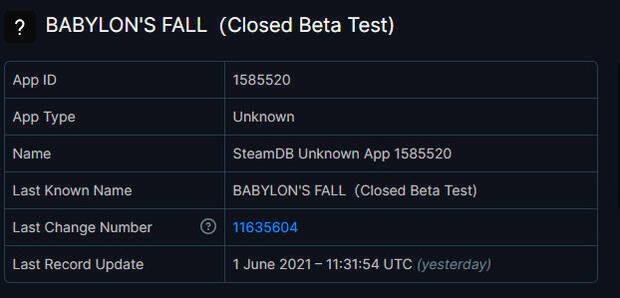 The last we saw of Babylon's Fall It was a gameplay released for the first time during State of Play in December 2019. PlatinumGames' medieval fantasy and action title gameplay was shown for the first time at this PS4 games event and so far we have learned little else about how its development is progressing. Its production did not stop in 2020 due to COVID-19, the team was able to telecommute, but it surely slowed down its progress.
Have fast gameplay, in the style of PlatinumGames, creators of Bayonetta, Vanquish, Astral Chain Y Metal Gear Rising: Revengeance, among other titles.
One of the many games PlatinumGames has running
Babylon's Fall It is just one of the games that the Japanese studio has in place, which has several announced projects, from Sun Crest -that started as a joke-, Project G.G. -the third game of the superhero trilogue after Viewtiful Joe, which was published under the Capcom label while he was still a member of the company, and The Wonderful 101– a Bayonetta 3 for Nintendo, which was announced in 2017 for Nintendo Switch and so far we do not have any video of gameplay.